ePublish a Book » Authors, Interviews » Author Publishing Quizz – Rachel Hanna
January 29th, 2013 | Add a Comment
Author Publishing Quizz – Rachel Hanna
BIO: Rachel Hanna is a best-selling author of romance novellas and novels. She lives outside of Atlanta with her husband, three cool kids, two crazy dogs and one very snooty outdoor cat. She loves to write, read, spend time with family and embarrass her kids as much as possible.
Blog: www.RachelHannaRomance.com
Love In The Falls was made available to the public 9/22/12 and has done very well. It is my top selling book!
What part of your writing time do you devote to marketing your book?
I try to promote at least an hou each day. I've also trained my 13 year old daughter to promote my KDP Select free days to big promo sites. I try to be consistent in my marketing, and I also think outside the box. I will sometimes run FB ads, Goodreads ads and giveaways, etc to bring in more readers.
 Is there any marketing technique you used that had an immediate impact on your sales figures?
By far, the KDP Select free days have boosted my sales more than anything else. I've seen hundreds of paid sales after running a free day(s) several times. Plus, it helps me get readers hooked on my books so they look for the other ones I have as well.
What marketing mistakes would you avoid?
Don't throw money at it without tracking the success or failure of the promo. Facebook ads can be a money drain, so I usually run those ads pointing to my author page to get more readers instead of sending them straight to the Amazon book page.
What do you think of "trailers" for books?  Do you have one/ intend to create one for your own books?
I've seen them, but I honestly don't think they work all that well for books. I know they don't encourage me to read a book personally. I find that spending my time actively marketing and meeting readers is better for my income.
 What do you think is the main factor, other than writing a quality and professionally edited books that differentiate a successful self-published writer from one who remains forever out of the limelight?
I think looking at publishing your books as a BUSINESS is critical. Throwing books out there as "art" and then not doing the marketing work will just result in no money. You have to actively market and promote your work all the time. Never stop marketing!
Filed under: Authors, Interviews · Tags: author interview, publishing a book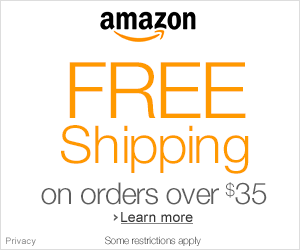 Sign in for our Newsletter
Blog Log
Chronology