ePublish a Book » Authors, Interviews » Author Publishing Quizz – Alex Newton
January 22nd, 2013 | Add a Comment
Author Publishing Quizz – Alex Newton
BIO: Alex Newton has been involved in Emergency and Disaster Preparedness since 2006, although his decision to become a "prepper" came during the terrorist attacks of September 11, 2001. Stuck in downtown Chicago, Alex realized just how unprepared he was for any major emergency or disaster.
Alex enjoys speaking to people about prepping and discussing the need for such actions. Ever the fan of horror movies, Alex decided to combine his love of Zombies with his desire to help people realize the importance of Emergency and Disaster planning.
Alex currently resides in Indiana with his wife, Sara, and his three children.
Plan and Prep: Surviving the Zombie Apocalypse was made available to the public in 03/2012.  It has been received very well by many in the prepping community as well as those seeking to learn Emergency and Disaster preparedness.
What would you say are the main advantages and disadvantages of self-publishing vs being published?
AN:           Self-publishing has given me a much greater look at the various aspects of publishing such as editing, marketing, promoting and pricing.  I have also enjoyed the relative freedom to present my own ideas and thoughts without the fear of being censored or managed as is the case with some publishers.  On the negative side I believe that I could certainly have used some of the marketing and promotional assistance that comes from many publishers, as these areas have very high learning curves.
 What marketing tools do you use to improve your ranking on Amazon?
AN:           I have utilized Amazon's Kindle Select program for my e-book in order to have 5 out of every 90 days where by book can be offered for free.  I don't know that the value of this program has offset the loss of revenue for the 5 days in my case.  I also use social networking such as Facebook and Twitter to announce events, send out information about my book and speak to those that would be interested in the book.
 Is there any marketing technique that you used that had an immediate impact on your sales figures?
AN:          I did have a "Book Bomb" day that I marketed through Twitter.  This was done shortly after the book published and we managed to get the sales pretty high for the day.  I would recommend it if you have a large network of people that are interested in your book, as it pushed me up very high in Amazon rankings for the day.
What do you think of "trailers" for books?  Do you have one/intend to create one for your own books?
AN:           I created a trailer for my book after being approached by a third party.  A sample trailer was created for my book and I thought I could do better, so I created my own book trailer.  It is posted on YouTube currently.
You hesitated between a self-made book cover and a professionally made one.  What made you choose to hire a professional for your book cover?
AN:           As my book was partially illustrated I felt that the cover of the book needed to match the interior in regards to quality and style.  The artist I had working on the interior was fantastic, so making the final decision was easy, and I have received a huge amount of compliments from the cover.
Filed under: Authors, Interviews · Tags: author interview, publishing a book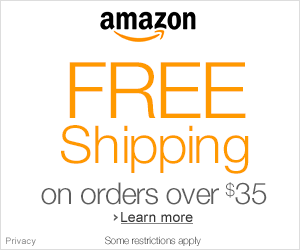 Sign in for our Newsletter
Blog Log
Chronology