ePublish a Book » Authors, Interviews » Author Publishing Quizz – Fiona Ingram
January 1st, 2013 | Add a Comment
Author Publishing Quizz – Fiona Ingram
BIO: A family trip to Egypt with my mother and two young nephews sparked my career as a children's author. We had a great time and I decided to write them a short story as a different kind of souvenir. The short story grew into a book. The Secret of the Sacred Scarab is a middle grade adventure, filled with action, mystery, history, geography, archaeology, and all the kind of hands-on/solving clues stuff kids love. It's a thrilling adventure for two young boys, whose fun trip to Egypt turns into a dangerously exciting quest to uncover an ancient and mysterious secret. Visit Fiona Ingram's blog
Your first book The Secret of the Sacred Scarab was made available to the public in in digital format July 2011. How well has it been received by the public so far?
Amazingly, it has done much better as an e-book than a print book and sold more copies in six months than in the previous three years with a print publisher. I am so happy with my e-publisher I will do an e-book of my second MG adventure novel with the same company.
What part of your writing time do you devote to marketing your book?
As a self-published author, I work extremely hard at marketing. I use social media and do blog tours, as well as update my own blog. I do about 2-3 hours in the morning and then get onto writing in the afternoon.
What do you think is the main factor, other than writing a quality and professionally edited books that differentiate a successful self-published writer from one who remains forever out of the limelight?
You cannot just write the books and hope people will find them and buy them. Marketing your work, as well as offering quality content on writing (articles/tips/book reviews etc.) is vital to spreading the word. Be useful to other people and don't bore them to death with self-promotion. If you have something to offer, then people naturally want to know more about you and your work.
What do you do to get book reviews? How successful has your quest for reviews been so far?
I find that blog tours are the best way of getting a captive audience. People who host authors naturally read the books themselves, and offer either a full review, which they then post on purchase and book sites, or else an opinion, which is just as useful in spreading the word.
What marketing mistakes would you avoid?
Don't spend too much money on 'spray and pray' marketing. I have learned to pick and choose. For example, I found that although I spent a lot on a PR program with my publisher (iUniverse) the press releases and notifications got lost in the millions of others floating around in cyber space. I have found that going on a blog tour, or virtual book tour, actually cherry-picks the audience. You already know the readers are interested. Word of mouth does far more than hundreds of press releases. Again, it's up to the author to let their followers know about various stops, using social media.
Filed under: Authors, Interviews · Tags: author interview, publishing a book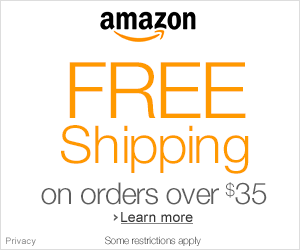 Sign in for our Newsletter
Blog Log
Chronology