ePublish a Book » Authors, Interviews » Author Interview – Heather McCorkle, Self-Published by Choice
October 30th, 2012 | Add a Comment
Author Interview – Heather McCorkle, Self-Published by Choice
Heather McCorkle is an author of fantasy, in all its many sub-genres. Helping other writers and supporting fabulous authors is one of her many passions. When she's not writing or surfing her social networking sites, she can be found on the slopes, the hiking trails, or on horseback. As a native Oregonian, she enjoy the outdoors almost as much as the worlds she creates on the pages. No need to travel to the Great Northwest though, you can find her on her personal blog and Monday night's on Twitter where she co-moderates the #WritersRoad chat.
Your latest book, To Ride A Puca, was made available to the public on 05/07/2012. How well has it been received by the public so far?
Since its release To Ride A Puca has been receiving rave reviews. It is endorsed by acclaimed author Christine Fonseca (several non-fiction titles as well as the Requiem series) and author Karen Amanda Hooper (Tangled Tides and the Kindrilly series).
Publishers rejected you at the last stage of the  submission process, could you elaborate on that?
My debut novel, The Secret of Spruce Knoll, was represented and was well received by publisher's though ultimately rejected in the end. One publisher stated that it would compete with another of their author's releases while another said their paranormal list was full for the year but that they were sure I'd place the novel with another publisher. That's when I knew it had merit and realized that publishers sometimes reject authors to keep competition out of their own publishing house.
What do you do to get book reviews? How successful has your quest for reviews been so far?
Long before my first book was published I established relationships with book bloggers by connecting with them on their blogs and other social networks. I visit their blogs often and leave comments. These relationships are a must when seeking book reviews, and they make the entire publishing process that much more rewarding. The majority of book bloggers are great people and knowing them better has enriched my writing life.
You hesitated between a self-made book cover and a professionally made one. What made you choose to hire a professional/self-create your book cover?
I knew a professional cover would be vital to sales so I researched designers carefully. In the end, I didn't find a designer that suited my needs, especially in the way of budgeting. Having a background in design myself, I decided to take the plunge and become a full fledged cover designer. I'm glad I did because now it has bloomed into another business and it's something I enjoy as much as writing.
Who edited your book and how did you select him/her?
My book was edited by TS Tate. I selected her because I know she understands my vision for my books and does an excellent job of editing. There are a lot of great editors out there but choosing one that fits both you and your books is vital to your novel's success.
Who formatted your book? In how many formats is your book available?
My first book was formatted by another party and unfortunately they made a lot of errors, so many that I had to learn the process myself and fix the entire novel. After a lot of research, help from friends, and even a few online classes, I know format all my own work and hire out for formatting as well. It is now available in eBook (both mobi and ePub at multiple retailers), hardback, and paperback.
Thank you Heather, for taking the time to answer a few quetions for us
Buy Heather books from here 
Filed under: Authors, Interviews · Tags: author interview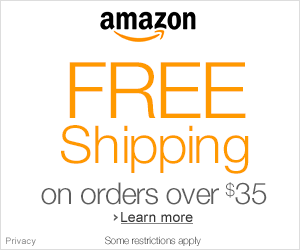 Sign in for our Newsletter
Blog Log
Chronology