ePublish a Book » ePublishing - The week in Brief » Epublishing Week on Brief – October 22d to 26th, 2012
Epublishing Week on Brief – October 22d to 26th, 2012
Self-publishing sees massive growth
Sector grows 287% in last five years, with more than 200,000 titles published last year in theUS
Self-publishing is becoming "mainstream", with new figures revealing the number of do-it-yourself books published in the US has exploded, tripling in the last five years to reach almost quarter of a million titles in 2011. New analysis from Bowker – which issues ISBNs for books published in the US – shows that writers are jumping into self-publishing at an unprecedented rate. The number of self-published books inAmerica grew by 287% to 235,625 books between 2006 and 2011.
Self-published ebooks make up 37% of that total, with 87,201 released in 2011, and are the fastest-growing sector, up 129% since 2010, with print growing 33% in the same period.
"This is no longer just vanity presses at work – self-publishing is out of the dark corners and making its way into the mainstream," said Bowker's Beat Barblan, adding that earlier this summer, four self-published authors had seven novels on the New York Times ebook bestseller list. In 2011,America's 148,424 self-published print books accounted for 43% of the total print output, Bowker said. A comparison for ebooks is impossible to provide as there are no reliable figures for the total number of ebooks published in theUS.
"It feels as though the ground is shifting at the moment … It's quite liberating. Some sort of transition was overdue," said author Polly Courtney, who returned to self-publishing last year after publishing three books with HarperCollins, because she was unhappy with the way they aimed her titles squarely at the chick lit market. "The growth rate is amazingly high. TheUKis considered to be a couple of years behind theUSbut I think it's going the same way here too."
http://www.guardian.co.uk/books/2012/oct/25/self-publishing-publishing?newsfeed=true
The Walking Dead of the publishing world
A day after traditional Canadian publisher Douglas & McIntyre announced it was filing for bankruptcy protection, news has emerged about an interesting innovation in storytelling from Margaret Atwood. The inveterate Twitter user, who has also published short stories on U.S. e-publishing site Byliner, is launching a serialized novel on Wattpad, a Canadian site for sharing stories.
Atwood is mentoring a young British writer, Naomi Alderman, who is the co-writer of the new work, called The Happy Zombie Sunrise Home. The first three chapters of the novel are online at Wattpad and accessible via mobile phone, tablet or computer. Like Charles Dickens or Canada's Stephen Leacock, the duo are releasing the project as a serial and will continue rolling out chapters until Jan. 2.
http://www.cbc.ca/news/arts/the-buzz/2012/10/zombies-and-the-publishing-world.html
Book publishers Penguin, Random House in merger talks
A combined Penguin and Random House would have sales of about $3 billion. The bigger market share would help them compete against Amazon.com and others.
British publishing house Pearson said it's in talks to combine its Penguin book publishing unit with Random House Inc. as the media companies try to bulk up in response to a surge in providers of electronic books.
The merged company would have combined revenue of about $3 billion, based on 2011 annual reports. No agreement has been reached and the discussions may not lead to a transaction, Pearson said in a statement. Christian Steinhof, a spokesman for Random House' parent company, Bertelsmann, referred to Pearson's statement and declined to comment further.
Bertelsmann Chief Executive Thomas Rabe, who took over in January, is looking for acquisitions to reduce the company's dependence on Europeand expand its digital businesses. Pearson is seeking to boost its education unit and has selected John Fallon, its head of education, to replace CEO Marjorie Scardino, who will step down by the end of the year.
"Strategically it makes sense for Pearson as there are synergies to be gained from the merger," said Ian Whittaker, an analyst at Liberum Capital inLondon. "In an industry that is facing structural problems, the easiest way to get profits are synergies and cost cutting."
The combined heft of Random House and Penguin could give the companies more control over the market as book publishers face pressure from big buyers such as Amazon.com Inc. that are able to drive down prices, Whittaker said.
Penguin, the publisher of "The Help" and "The Diary of a Wimpy Kid" series, reported a 3.5% decline in sales to about $711 million in the first half of 2012. Profit fell to about $35.5 million from about $67.7 million during the same period last year, even as its books won two Pulitzer prizes and 132 of them made the New York Times bestseller list.
http://www.latimes.com/business/la-fi-random-house-penquin-20121026,0,1558057.story
As brands become publishers, are they getting their content right?
Developing an effective content marketing strategy is increasingly becoming the difference between winning and losing against your competitors, argues Robin Bonn
Asos has been betting big and succeeding with its content marketing strategy. Lena Dunham features in their November 2012 magazine. Source: asos.com
As the shift towards brands becoming publishers gathers pace, so the role of content to drive social media conversations and SEO becomes even more important.
Some of the successful brands today – just look at the rise and rise of Asos – recognise that the way to take centre ground in the lives of their customers is through great content, ie 'owned' media, and not advertising. We worked closely with Asos back in the early days; first by launching their own customer magazine (how counter-intuitive is that, a pure-play online fashion retailer launching its own glossy print magazine); later by launching the Asos Facebook page, now standing at over 1.9m 'likes'.
What their super-smart CEO Nick Robertson realised even back as far as 2006, was that investing in and owning his own media channels was far more valuable that just taking some ads out in Grazia. The decision to produce and mail 400,000 odd magazines into the homes of their customers was one of the keys to making the brand an essential part of their lives. It also gave Asos the fashion credibility needed to bring onboard the fashion labels who were anxious about the impact that online might have on their own businesses.
http://www.guardian.co.uk/media-network/media-network-blog/2012/oct/22/brands-becoming-publishers-content-marketing
Amazon makes UK publishers pay 20% VAT on ebook sales
Luxembourg-based company profits from European tax anomaly, itself paying only 3% VAT on digital books sold toUKreaders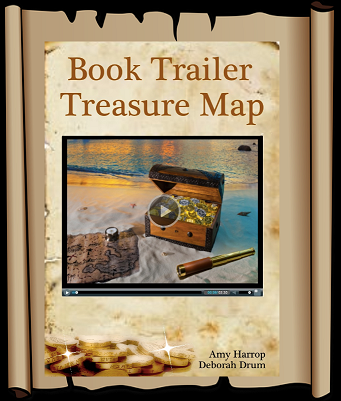 Amazon is forcing British publishers to cover 20% VAT on ebook sales, even though the company must only pay 3% toLuxembourgwhere it is based. Photograph: Frank Baron for the Guardian
Amazon is forcing British publishers to cover the cost of a 20% VAT charge on ebook sales – even though the true VAT cost to the online retailer is only a fraction of that amount under its generous Luxembourg-based tax regime.
The firm is able to wield such power over publishers because it has a near monopoly of the UKdigital book publishing market. According to reliable estimates, it sells nine out of 10 ebooks in theUK, while using itsLuxembourg tax status to wring more profitable terms from publishers.
Companies such as Amazon collect the VAT levy from consumers before passing it on to governments. In the case of Amazon'sUKebook sales, it only has to pass 3% toLuxembourg. If it was based in theUKit would have to hand over 20%.
According to a contract seen by the Guardian, Amazon starts negotiations with its publishers on the basis that the UK VAT rate of 20% must be knocked off the cost price.
However, its base inLuxembourgallows it to benefit from a European tax anomaly and pay only 3% VAT on digital books sold toUKreaders. Subsequently, Amazon charges the difference between the UK VAT levy imposed on publishers and the actual 3% that it pays, which amounts to an extra £1.38 of profit every time it sells a £10 ebook in this country.
http://www.guardian.co.uk/technology/2012/oct/21/amazon-forces-publishers-pay-vat-ebook?newsfeed=true
Book publisher Douglas & McIntyre files for bankruptcy
D&M Publishers has announced that it is restructuring and has filed for creditor protection under the provisions of the Bankruptcy and Insolvency Act.
The Vancouver-based publisher, which publishes under three separate imprints including Douglas & McIntyre, Greystone Books and New Society Publishers, says it will be working with financial advisory services company the Bowra Group to locate an investor or purchaser for its assets.
"It is D&M's intention to carry on its operations during this restructuring process," read a news release sent out by the company late Monday.
Company officials were not commenting on Monday, but it was an emotional day at the office, according to an employee.
D&M describes itself on its website as Canada's pre-eminent independent publisher with over forty years of success. Among the books in its catalogue are Charlotte Gill's tree-planting memoir Eating Dirt, which won the B.C. National Award for Canadian non-fiction this year; Carmen Aguirre's 2012 Canada Reads winning memoir Something Fierce; Johanna Skibsrud's 2010 Scotiabank Giller Prize-winning novel The Sentimentalists (acquired from original publisher Gaspereau Press) and Wayson Choy's seminal Vancouver novel, The Jade Peony.
http://www.theglobeandmail.com/news/national/book-publisher-douglas-mcintyre-files-for-bankruptcy/article4630168/
Filed under: ePublishing - The week in Brief · Tags: publishing industry news