ePublish a Book » Resources, The ePublishing market » NaNoWriMo: The Successes and the Critics
NaNoWriMo: The Successes and the Critics
Orhan Pamuk, the Turkish Nobel Prize winning writer, believes a good writing day can consist of a single sentence. He would suck at NaNoWriMo. 50,000 words in 30 frantic days would appear at best an impossible challenge and at worst an aberration for a man who prides himself on the sheet beauty of his tales. Yet every year, for over a decade, thousands of people have been gearing themselves up to write that novel they always meant to. As its 14th edition edges ever closer, it is worth asking if it has any value to the e-published author, whether a first timer or an old hand in a new medium?
The Challenge
In order to be successful in the challenge, the writer is required to write 1,667 words a day for 30 days on end. This is NaNoWriMo. It takes discipline and an ability to think on your feet. There are two ways to go into such a challenge. The first is totally blind. Just start writing on day one and see where it takes you. The second is to plan it meticulously, so you know your characters, locations and have an idea where the story will go. Some may even go as far as to use a word many writers feel is evil and will "plot" their novel. Either way, the emphasis is on quantity and speed, which some feel are qualities needed by all e-publishing authors. This has led to its criticisms, but it has been proven as a good way to get the procrastinators going and even, to produce fairly good results when done properly. Furthermore, it must be noted, what comes out at the end does not have to be either A) the novel extant or B) the final draft.
Success Stories
Forbes magazine picked up on some success stories in its article on the competition last year. Their star performer was Sara Gruen. She has started and completed NaNoWriMo three times and all three books have been published. The most famous of these was a movie starring Robert Pattinson and Reese Witherspoon called Water for Elephants. Erin Morgenstern's NaNoWriMo efforts did not lead to publication, but the experience of writing them helped her craft to the extent that her first full novel, The Night Circus achieved great success. Amelia Atwater-Rhodes, who is known for In the Forests of the Night and Persistence of Memory took part in NaNoWriMo. There have been dozens of novels published and even more self-published on the back of a first draft through this competition, though they all required care and craft once the contest was done, what it did was allow the authors to get the idea out there.
Criticisms
NaNoWriMo has often been derided by writers, the literary elite and anyone moved to throw their two cents in. Can quality be written so fast? Is it a post-modernist joke about writing? A piece of anarchy where writing trash in order to get a badge is more important than the craft of writing itself? Well possibly. Like with any institution, publishing or writing method or group or challenge, the motivation of each participant is different.
The San Francisco Book Review asked the question of whether it encourages writing or is a greed-based con. Chief criticism is the lack of respect such writers show the craft of writing and the writer compares it to a make believe "national brain surgeon operating month." Albert Riehle, the book review writer believes that sitting down to just write a novel is denigrating writing itself unless preparation is done and research is done. Talk of craft and care and research is reminiscent of all 20th and 21st century criticism of popular or pulp fiction, which is written for the thrill and the story over the beauty of words.
Good Causes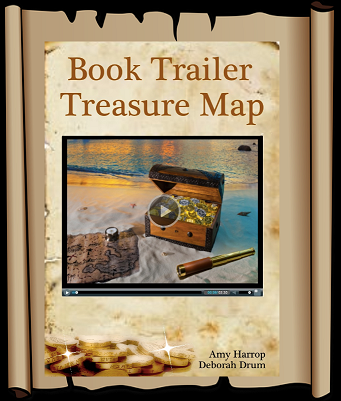 The money ploughed into the NaNoWriMo organization does not just go towards the owners of the enterprise or towards keeping the website going or the branded mugs and t-shirts in production, but is linked to some good causes. Those interested in helping the foundation send over money by PayPal or money transfers and the amount is recorded by the organization. This money does indeed help the foundation as a whole, but is also funnelled into the Young Writers Program, which is aimed at producing resources and help for schools wanting to teach creative writing in class. There are also programs designed to help libraries and book shops welcome creative writers in their midst. NaNoWriMo does offer something for the writer, from a challenge to a chance to find a community online and in their local region. Whether you think it is a good idea or not, for the procrastinators it is an excuse to actually write that long planned novel and land a lucrative book deal.
Making the Best of It
The serious writer using NaNoWriMo as a boost to their writing or the start of a novel can maximise their use of the competition in a number of ways. While Riehle assumes all writers just sit down and write a novel out of thin air, this does not have to be the case. Take the idea of the novel and play with it, develop the idea of the story in your head and some of the key events you want to take part in it. Look up and research any background information you feel you may need such as locations, equipment, philosophies or whatever. Do sound character development profiles. Then when you go into the contest it is about writing that story out in a fast manner.
Once the month has finished and you have your 50,000 words this will not be the end of it. The novel will continue and you can continue at the same pace or slack off and take it slower. Like with any novel, the first draft is rarely printable. Riehle may feel that NaNoWriMo is supposed to produce a printable novel, but we all know this is not the case. Like with any work, making the best of it means a second draft and careful editing. This is where the raw stone of a story, a novel, can be polished into a diamond. At the same time you can wear the competition t-shirt if you want.
Filed under: Resources, The ePublishing market