ePublish a Book » Authors, Interviews » Author Interview – Gil C. Schmidt reveals his secret weapon for publishing success!
October 16th, 2012 | 1 Comment
Author Interview – Gil C. Schmidt reveals his secret weapon for publishing success!
Gil C. Schmidt was born. After college, where writing earned him some oodles of pizza money, he became a business consultant, speaker and entrepreneur, as well writing articles and stories. Built businesses, taught people, had fun, Decided to become a full-time writer after his son was born and has enjoyed every minute. And with his son, too. Married again to his biggest fan, as he is of her. Reads voraciously, plays sports to win, loves strategy board games and thinks he'll need stem cell-based therapies in the next decade.
Your book "Enter The Phenomenologists" was made available to the public in June 2012. How well has it been received by the public so far?
On a scale of 1 to 10, about a 3. The book is an anthology of 7 stories, each a book also up on Amazon and other fine e-book establishments, through Jenius Publishers, owned by my wife and I. (She gets a 96% cut. I think she earns it, as you will see…) We did no promotion and received a handful of downloads and a few sales. We then promoted the first book (story) in early August, offering the second and third stories in subsequent weeks. Downloads went up into the hundreds, while sales have risen slightly.
What we've noticed is that the download and sales trend is rising steadily, as if readers are either finding the books more easily or sharing their interest in them. or both. Our push is to get them to buy "Enter The Phenomenologists" because it's a better deal (the stories are $1.49 each, the anthology is $5.99) for the buyers and for us, as the split on the book is about $4.20 while the stories only pay about $0.39 each.
We will probably raise the price of the stories to $1.99 and the anthology to $6.99 and try another promotion cycle. Volume 2 of The Phenomenologists"is coming out in May 2013 and for that we'll have a more extensive and tested marketing plan.
Your book falls under Science Fiction. Do you tag it with other genres?
Yes. I usually add (and when I say "I", I really mean "my wife") Adventure, Mystery, Horror, Victorian and England.
What do you see as the pros and cons of writing Science Fiction on the publishing scene?
Pros: Science Fiction has an enthusiastic and loyal group of readers. They are keenly interested in stories that break the mold, take chances and could be considered "too fantastic" for the general public. And their enthusiasm leads them to share what they really like.
Cons: Too much dreck in the genre means that readers shy away from new writers, paradoxically making them as fans equally likely to "follow the crowd" in choosing what to read. Also, they are tech-savvy enough to avoid buying books, i.e., finding them for no cost.
What part of your writing time do you devote to marketing your book?
Too much. No, really, it feels like it's too much so it is too much. But in terms of time, I'd say about 8 hours a week for this book and about 6 hours more for the others (I have 23 all told; "ETP" is 7 stories and one anthology, so it is equal to 8 of my books, so to speak).
Thankfully, my wife does most of the really heavy lifting and I do the "writerly" stuff (like answering these questions.) Without her, I'd still have my books on my Mac, gathering cybercruft. How other people do the marketing by themselves is a mystery to me and I admire their focus. But to me, marketing time takes away from writing time and I don't like that trade-off right now.
What do you think of "trailers" for books?
My wife (see what I mean?!) created one for my "Tales from the Hotel Central." It was well-received and I can see the benefits of having a visual "hook" to sell novels. We are visual beings and anything that generates interest in reading is worthwhile.
Do you have one/ intend to create one for your own books?
I'd like to for "Phenomenologists," but my wife doesn't feel she could do it to our standards. The book has several very visual and thus memorable scenes that could generate great interest in potential readers. I'm still looking for a graphics studio or animator crew to create one or more trailers.
You hesitated between a self-made book cover and a professionally made one. What made you choose to self-create your book cover?
I didn't choose: my wife did. I can't stress this enough: a support system makes or breaks writers more than anything else, be it talent, marketing or luck. The change now is that instead of a publisher being a (partial yet primary) support system, now we as self-publishing authors are our own primary-yet-partial support systems.
Staying on the topic of covers, my wife realized I didn't want to do them and had no patience to search for the "perfect" artist. So she decided she'd learn to be a graphic artist–while graduating from med school–and create covers for all my books. (Maybe you should be interviewing her…)
Regardless of the maxim, people do judge books by their covers and my books have been downloaded often enough to prove that the covers are worthy of acceptance and attention. However, we both agree that the time has come to look for a professional artist or group to redo covers and develop new ones.
And going back to the support system, writing is a lonely chore. The reward is pretty much in completing the work. To then have to engage in a lengthy series of activities, many of them daily, in order to reach an audience to enhance the energy to write more is daunting. Writers like me, with supportive spouses who understand and appreciate the turmoil and effort, are truly blessed.
What do you do to get book reviews?
Aside from promoting/marketing, I've contacted about two dozen blogs, raised the profile of our Jenius Publishers (simple SEO) and asked several people to write a review if they feel comfortable doing so.
How successful has your quest for reviews been so far?
Not successful at all. I refuse to pay for reviews, nor do I provide "tit-for-tat" reviews, often because what I'm asked to enthusiastically endorse is not very good. I am not the world's best writer, but I work hard to create books that are well-written, well-edited and well-formatted. (We do it all ourselves, with several readers I trust going over the text to help me edit properly.) To have someone with a bad (in my opinion) book give me "5 stars" so I can give them "5 stars" is not right. I may have earned 5 stars or maybe not, but their books have not earned even 3 stars. Call me cranky.
As for personal appeals, I ask once, remind gently once and then drop it. If someone wants to do something to help your books, they will; if not, no sense badgering them. I figure I'll keep writing so that eventually I'll be "discovered" all over the place. That will take time, but at least I'm writing.
Thank you Gil for taking the time to answer a few questions for us and, can I borrow your wife? 🙂
Browse through Gil's books from here and buy them if you like them.
Filed under: Authors, Interviews · Tags: author interview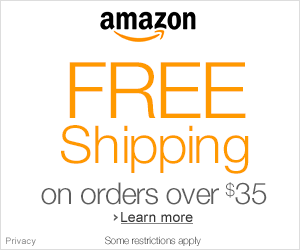 Sign in for our Newsletter
Blog Log
Chronology