ePublish a Book » ePublishing - The week in Brief, The ePublishing market » ePublishing Week in Brief – October 8th to 12th, 2012

ePublishing Week in Brief – October 8th to 12th, 2012
Plot twist as optimism rises in book industry
The world's biggest marketplace for books, the Frankfurt Book Fair, has   opened in Germany   in a mood of page-turning optimism barely glimpsed in the   past five years.
With e-book sales rising strongly throughout the world and now often even  proving the driver of more copies of p-books (the print version) being bought,  the industry is finally anticipating a happy ending over a cataclysmic climax of  doom and gloom.
"We're now seeing the technology as giving us a real opportunity of  taking  books globally, and very quickly," says James Kellow, CEO of HarperCollins  Australia, who spent the day fielding inquiries from around the world for  Australian books. "We just have to be creative about how we rise to the  challenges."
Even better, most Australian publishers are seeing a distinct rise in the  demand overseas for books written or generated by Australians. "Every time we  have a book that does very well, other people's awareness of us grows," says  Robert Gorman, CEO of the Australia-owned Allen & Unwin.
Advertisement

Among those big successes of the past year have been the Sydney virtual  publishing house The  Writer's Coffee Shop's  Fifty Shades of Grey,  rumoured to have sold  about 50 million copies around the world, and its  sequels, the erotic novel Destined to Play by Indigo Bloom – produced  in just six weeks by HarperCollins with its sequel out two weeks ago – and the  historical saga novel writer Kate Morton.
"They've all opened doors for us," says Mr Gorman. "They increase the profile  of Australian writers and publishers as a whole, and that definitely has a  knock-on effect."
http://www.smh.com.au/entertainment/books/plot-twist-as-optimism-rises-in-book-industry-20121011-27evk.html#ixzz29AFfmviB
World's biggest book fair homes in on children
FRANKFURT — The world's biggest book fair opened here on Tuesday with the spotlight on children's literature, traditionally an "under-recognized" sector but now seen as a driving force in publishing.
More than 7,000 exhibitors were expected from Wednesday at the five-day Frankfurt Book Fair, which this year also puts the literary traditions, arts and culture of New Zealand in the spotlight as its guest of honor.
"Children's books have been doing very well around the world," Richard Robinson, president and chief executive of the publisher and distributor of children's books, Scholastic, told a news conference.
"In the last 12 months, children's publishing has been the top category in general trade publishing, leading families, readers into the bookstores," he told reporters ahead of the fair's inauguration.
Around 1,500 publishers who deal exclusively with the children's and youth market are expected at the showcase, according to fair director Juergen Boos, who has described the sector as "a prototype" for the industry.
He pointed not only to the availability of playful apps for smartphones and tablet computers as well as interactive games, but also to changes in style and content of children's books reflecting today's society.
http://www.bworldonline.com/content.php?section=Arts&Leisure&title=World%E2%80%99s-biggest-book-fair-homes-in-on-children&id=59905
Printed books key to 'green publishing'
When it comes to helping the environment, publishers and printers at the Frankfurt Book Fair seem more interested in improving traditional book production methods, rather than relying on any vision of a paperless future.
In Hall 3 at the Frankfurt book fair, the air is buzzing. Spotty teenagers are dashing around, journalists slurp on coffee and businessmen bark into mobile phones, making deals. They are all here for one purpose: books.
Novels, autobiographies, coffee table books, calenders – anything that can be printed and given a glossy cover is here at one of the 7,000 exhibitor stalls. Which begs the question: what about the environmental impact of all this paper usage? It's hard finding people who want to talk about the issue.
Wolfgang Michael Hanke, Random House group's environment expert, says that at the moment his company is focusing on being as green as possible in the production of traditional, printed books. "Until they do some long-term studies on the environmental impact of e-readers, it's hard to say that they give us a real environmental benefit at the moment," Hanke said.
Random House was one of the first companies to use FSC paper – certified environmentally-friendly paper that is either partially recycled, or that comes from replanted forests. During these times of economic difficulty, not every big publisher makes an effort on using the right paper – but the trend is promising, Hanke says.
http://www.dw.de/dw/article/0,,16303051,00.html
Sinister Trend in Publishing
Saudi Arabia, China, and Iran ban books. Why are they being honored on the European book-fair circuit?
Saudi Arabia, a country in which book clubs are
required
to register for government licenses, is not
known
for its literary culture. Associating the Land of the Two Holy Mosques—ranked as the
eighth
"Most Censored Country" in the world this year by the Committee to Protect Journalists—with a thriving literature scene seems comical, if not perverse. So, it's surprising that more people in the publishing world were not shocked last year when the 17th annual Book World Prague, an international book fair co-sponsored by the Czech Republic's Ministry of Culture, named Saudi Arabia "Guest of Honor"—and that so few people have taken note of Iran's perplexing prominence at this week's Frankfurt Book Fair in Germany.
A visit to last year's Saudi pavilion—housed inside a fake Arabian fortress whose turrets looked borrowed from White Castle—left me with the distinct impression that the Czechs' decision to honor the Saudis was less about literature and more about cash. Books on display included Verbs in the Arabic Language, All the Tourist Needs To Know About the Kingdom of Saudi Arabia, Essam Doesn't Like Taking a Shower, and The Modern Saudi Novel (a title that reminded me of the exchange in Airplane! when a passenger asks for "light" reading and is handed a pamphlet titled Great Jewish Sports Legends).
The sparse display of books seemed to attract less attention than did models of Mecca and Medina. A giant tent replete with prayer mats, tea, and dates had been set up outside Prague's art-noveau style Industrial Palace exhibition grounds; pasty, beer-bellied Czech men dressed up as Saudis ambled around in flowing white robes. (The regime was wise enough not to display the Protocols of the Learned Elders of Zion, for many years one of the most popular books in Saudi Arabia and a favorite of the late King Faisal, who regularly distributed it to state guests.)
http://www.tabletmag.com/jewish-news-and-politics/113796/sinister-trend-in-publishing
Ebooks gain foothold in Europe despite slow start
Electronic books, which have sparked excited chatter for several years in the publishing world, are now gaining momentum among European readers, despite a late start compared to the US.
Times of India
FRANKFURT: Electronic books, which have sparked excited chatter for several years in the publishing world, are now gaining momentum among European readers, despite a late start compared to the US, industry insiders say.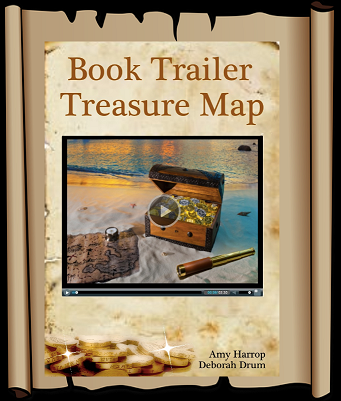 The digital share of the book market in European countries still lags behind the  United States but publishers at the Frankfurt Book Fair were upbeat about their recent uptake and future prospects.
Ebook reading devices only become available later in some European countries and ebook prices in others have been too high to entice readers away from their traditional bound rivals, they said.
Juergen Boos, the director of the five-day annual fair, has also suggested that a general attachment in Europe to the physical presence of the printed book and its value as a cultural object is holding the ebook back.
"It's not to do with the range, the ebooks are there… it's more a social phenomenon," he said referring to Germany, ahead of the fair's opening in this western German city.
http://timesofindia.indiatimes.com/tech/personal-tech/computing/Ebooks-gain-foothold-in-Europe-despite-slow-start/articleshow/16782701.cms
When unlicensed ebooks dominate copyrighted ebooks
VietNamNet Bridge – Big technology firms and publishing houses, which plan to join the ebook market, have been repeatedly urging state management agencies to declare war with piracy.
When buying a Kindle or Nook ebook reader from the shops in Hanoi, one would receive a "gift" – a CD disk which contains thousands of ebooks.
Of course, the free ebooks are pirate products. But 100 percent of buyers would accept the "gift". In fact, Vietnamese have got familiar with using intellectual property free of charge.
The widespread piracy has made technology firms and publishing houses hesitant with their plan to conquer the ebook market.
Sharing or infringement?
It's obvious that piracy remains the biggest problem for service providers.
"If we don't publish ebooks, our publications still would appear on a lot of websites and forms, from which people can download the publications free of charge, even though with lower quality than the printing versions. But if we publish ebooks, they would be unlocked just 15 minutes after the publishing moments, at with the same high quality," said Nguyen Xuan Minh from Nha Nam Publication Company.
Ebooks have been shared on forums and websites set up by groups of students, groups of people who like reading books, or groups of people with the same carriers. The members of the forums and website type the content of the books and then post on Internet for sharing with friends.
E-thuvien.com provides hundreds of ebooks. Vnthuquan, which was an online library, now provides ebook format – epub – for readers to read books offline.
In the past, there existed a service provider specializing in providing ebooks in English. Readers could place orders, paid for services and waited for deliveries. The service provider would hunt for the ordered books on Amazon or foreign book sale channels to obtain the English original versions.
http://english.vietnamnet.vn/fms/science-it/50099/when-unlicensed-ebooks-dominate-copyrighted-ebooks.html
Amazon is expanding the Kindle Owners' Lending Library, which allows Kindle-owning Prime members to borrow one ebook for free each month, to the United Kingdom, Germany and France. The move comes at a time when Amazon is heavily promoting its self-publishing program in Europe.
Amazon is expanding the Kindle Owners' Lending Library, which allows Prime members who own a Kindle device to borrow one ebook a month for free, to the United Kingdom, Germany and France later this month.
Amazon launched KOLL in the United States last November with a library of about 5,000 traditionally published titles — some of which weren't included with the publishers' permission but, rather, were purchased by Amazon at the wholesale price each time a user borrowed one. This caused a controversy that has since subsided as KOLL has primarily become a vehicle for self-published authors to promote their books: Amazon opened it up to self-published authors in December 2011 through a program called KDP Select, and the library now contains over 200,000 titles, nearly all of them self-published. Authors are paid out of a fund each time their ebook is borrowed. (In exchange for including books in the KOLL, self-published authors must sell them exclusively through Kindle for a period of at least 90 days.) All seven Harry Potter ebooks are also available through the KOLL in English, French, Italian, German and Spanish.
It is unclear how many people in Europe will be eligible to borrow ebooks from the KOLL. Amazon has not released Prime membership numbers in any country, but it seems safe to assume that there are fewer members of "Amazon Premium" in the UK, France or Germany than there are in the United States, and fewer still who own a Kindle. But the expansion of the Kindle Owners' Lending Library to Europe comes at a time when Amazon is heavily promoting its self-publishing capabilities on the continent. At the Frankfurt Book Fair this week, Amazon has been holding daily sessions for international audiences about how to self-publish their books on Kindle.
http://paidcontent.org/2012/10/12/in-self-publishing-push-amazon-expands-kindle-owners-lending-library-to-europe/
Filed under: ePublishing - The week in Brief, The ePublishing market · Tags: publishing industry news