ePublish a Book » Authors, Interviews » Author Interview – Mohanalakshmi Rajakumar, From South-East Asia to the heart of Qatar
October 11th, 2012 | Add a Comment
Author Interview – Mohanalakshmi Rajakumar, From South-East Asia to the heart of Qatar
Mohanalakshmi Rajakumar is a South Asian American who has lived in Qatar since 2005. Moving to the Arabian Desert was fortuitous in many ways since this is where she met her husband, had a baby, and made the transition from writing as a hobby to a full time passion.  She has since published five e-books including a mom-ior for first time mothers, Mommy But Still Me, a guide for aspiring writers, So You Want to Sell a Million Copies, a short story collection, Coloured and Other Stories, and a novel about women's friendships, Saving Peace. Most recently, From Dunes to Dior, is a collection of essays related to her experiences as a female South Asian American living in the Arabian Gulf. After she joined the e-book revolution, she dreams in plotlines. Learn more about her work on her website at www.mohanalakshmi.com or follow her latest on Twitter: @moha_doha.
What would you say are the main advantages and disadvantages of self-publishing vs being published?
Self publishing means that my books exist and are accessible to readers. After ten years of "There's much to be admired here but we didn't love it," rejections from agents, I heard so much about self publishing that I decided to take a dip into the ebook realm. I had so much material that it took over a year to release them all. And I still have one more due out this fall.
What do you do to get book reviews? How successful has your quest for reviews been so far?
Reviews are like the pot of gold at the end of the rainbow. And a good review – that's worth your weight in gold. The magic formula of reviews includes blog tours, asking authors in your genre if they'd like to do review swaps, and also finding fans that want to review other titles. It's one of the hardest parts of being an indie writer but when you find someone who likes your work, it can be the most rewarding.
How did you get to be interviewed on radio shows?
There are lots of creative podcasts out there who post that they're looking for guests on social media. The last three podcast-interviews I did found me that way. The other option is to do your own webscast using free webnair programs like Spreecast.
What do you think is the main factor, other than writing a quality and professionally edited books that differentiate a successful self-published writer from one who remains forever out of the limelight?
Marketing, positioning, and patience. Your book is new to someone everyday. And you also have to have the time, energy and wherewithal to find that person J. That's the magic connection but it can take up to five to ten hours a week to find. I have spreadsheets for all the books, the guest blog posts I do, review swaps – everything. You have to in order to follow up and keep track of what's going on.
What do you think of "trailers" for books?  Do you have one for your own books?
I have a book trailer for each book I've done; my newsletter shows that of all the click through links, a book trailer is the most likely to receive a follow through. Video is a great way to engage your potential reader and putting together one is a great way to think about what the story is you're telling.
Thank you Mohanalakshmi for bringing us your perspective.
Filed under: Authors, Interviews · Tags: author's interview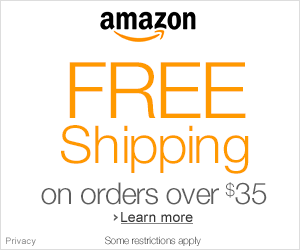 Sign in for our Newsletter
Blog Log
Chronology