ePublish a Book » Authors, Interviews » Author Interview – Jessica Strassner, The One Who Got Away …
October 9th, 2012 | 1 Comment

Jessica Strassner was born in Pittsburgh, PA. She moved to Florida in 1992. She loves the beach and everything about Florida, but is a true "Yinzer" at heart. She likes just about any kind of music and loves going to concerts, even though she has no musical ability and couldn't carry a tune in a bucket. If she's writing, the music is up loud! Strassner's 3rd novel, One of the Guys, (a "semi-sequel" to her Amazon bestseller The One Who Got Away) will be available on Amazon.com in fall 2012.
Your books, Here We Go and The One Who Got Away, were made available to the public in March and June 2011. How well have they been received by the public so far?
Obviously, as a self-published author just starting out, I was hopeful to get ANY kind of recognition/sales/reviews… I had no idea if anybody would be interested in my books or not.  My initial sales were all friends and family who wanted to help me out.  Friends and family spread the word to other people, and soon, I was getting comments and reviews from people I didn't even know – that was when I first felt like I had finally gotten somewhere – when I knew that total strangers were reading my work.
Is there any marketing technique you used that had an immediate impact on your sales figures?
  I had great success with Amazon's Kindle Direct Publishing Select program in December and January.  I know there has been a lot of speculation about what this program can really do for authors, but in my case, it pushed my book up the Amazon "free" bestseller rankings and when my free promo ended, the free downloads turned into people actually buying the books!  At one point, The One Who Got Away was right up there on Amazon's bestseller list next to Something Borrowed by Emily Giffin.  I was so excited!
What marketing mistakes would you avoid?
A lot of authors use social networks to spread the word about book releases, promotions, and sales, and I do, too. But I recently noticed that some authors use their social networking accounts almost solely for marketing purposes – every tweet is "My book is on sale!" "Buy my book!" "My book got a review!" When that's all you see from someone, that ends up being no fun, so now I always think carefully about what I tweet or share to promote myself.  I want people to get to know me a little bit, not get annoyed or turned off by constant self-promotion. Authors are real people, too, so I want to see writers talking about what music they're listening to, what they thought of the season finale of True Blood, something crazy that their kid did, and what they had for dinner last night – not just a relentless stream of sales pitches!
What do you think of "trailers" for books? Do you have one/intend to create one for your own books?
I think if you have the skills or can figure out how to make a nice visual, then why not?  I've used free websites to make short, 30 second trailers for all of my books.  I've posted the trailers to YouTube, my website/blog, and websites meant for sharing book trailers.  I like making the trailers because it's another way to picture the book – with music and animation, etc.  It helps bring the book to life!
What do you think is the main factor, other than writing a quality and professionally edited books that differentiate a successful self-published writer from one who remains forever out of the limelight?
Anybody can upload a book to Amazon – it's so simple.  But for you to be successful in any way there's got to be buzz.  You've got to be visible.  You need to put yourself out there any way you can – blog, virtual book tours, website, social marketing, whatever.  But like I said, I don't think you want to overdo it when it comes to self-promotion, either!  There's a fine line between being visible and being kind of pushy!
What would you say are the main advantages and disadvantages of self-publishing vs being published?
  Advantages:  Everything is up to you.  You get to determine where and when your books are sold.  You can set the price.  You can choose what editors and cover designers you want to work with.  You have a lot of freedom!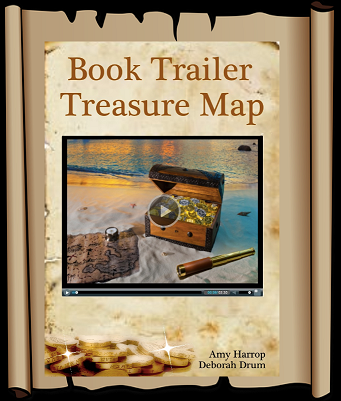 Disadvantages: Everything is up to you.  You have to determine where and when your books are sold.  You have to decide how to price them.  You have to make sure they are edited well and that you have an attractive cover design.  You are your own marketing team.  You have to network, build connections, do the whole "I'll scratch your back, if you scratch mine!" thing.  You have to scout out places to get reviews, do interviews, and share your story.  All while writing your NEXT book!
And I love every bit of it!

Thank you for raking the time to answer these few question
Find Jessica herself here
web http://www.jessicastrassner.com
blog http://www.jessstrassnerbooks.blogspot.com
Twitter https://twitter.com/JessStrassner
Facebook https://www.facebook.com/#!/authorjessicastrassner
Filed under: Authors, Interviews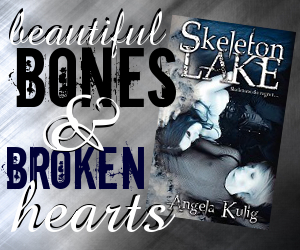 Sign in for Giveaways and Contests!
Blog Log
Chronology