ePublish a Book » ePublishing - The week in Brief, The ePublishing market » ePublishing Week in Brief – October 1st to 4th, 2012

ePublishing Week in Brief – October 1st to 4th, 2012
Google Reaches Digital-Book Deal With Publishers Group
Google Inc., operator of the world's biggest Internet search engine, announced a settlement of a lawsuit with five publishers over the digital scanning of books. The deal doesn't resolve litigation by authors.
The agreement ends the publishers' portion of a copyright infringement suit filed in federal court inNew Yorkin 2005, Google and the Association of American Publishers said today in a statement.U.S.publishers can now choose whether to make their books and articles available for scanning or have them removed, according to the statement.
Google disclosed a plan in 2004 to digitally scan millions of books from public and university libraries to provide snippets of text on its search engine. The Authors Guild, individual authors and publishing companies sued, claiming Google hadn't sought authorization from the owners of the works. They accused Mountain View, California-based Google of infringing copyrights on a massive scale.
"We are pleased that this settlement addresses the issues that led to the litigation," Tom Allen, chief executive officer of the publishers' association, said. "It shows that digital services can provide innovative means to discover content while still respecting the rights of copyright-holders."
http://www.businessweek.com/news/2012-10-04/google-reaches-digital-book-accord-with-publishers-group
Publishers look beyond the print v digital debate
Barry McIlheney explains why discussions at the PPA Digital Publishing Conference 2012 turned to data, aggregation, conversion and content
When, live on Wednesday morning, I asked Top Right Group head honcho Duncan Painter what he felt about the digital publishing market in 2012, his answer was not quite what I was expecting. Digital publishing, argued Painter, was a term with which he held little truck.
Despite the obvious contradiction of his comments coming at the opening session of the PPA Digital Publishing Conference, as the day unfolded and we heard the strategies, insights and learnings from a lineup of the UK's leading figures in business and consumer publishing, it became increasingly clear what Painter was referring to.
As we head into 2013, the publishing industry's story has really moved on. Particularly for companies such as Painter's, which operate in the business information sector, the rather tired and two-dimensional "print versus digital" debate has now run its course. It has been replaced with a consensus that the focus should be on the content and not on the platform – an ideological return to the fundamental premise behind the business of publishing in the first place.
http://www.guardian.co.uk/media-network/media-network-blog/2012/oct/03/publishers-beyond-print-digital-debate?newsfeed=true
Publisher Poops on Poor Writers!
Publishing giant Penguin is taking several authors to court to recoup advances on manuscripts that were never delivered. What!? Things are tough enough in publishing these days without authors having to sit down and actually write a book. Does Penguin have any idea of what it takes for the average author to maintain their platform and keep their followers following them? Of course, they don't. All they care about is editing and publishing manuscripts. Well, just to prove my point I did some quick research. I interviewed 10 best-selling New York Times authors to see how they spent their days and why they don't have the time to just sit around and write.
The following is how a typical best-selling author spends their time in an average* week:
Meals with editor/agent: 20 hours
Meals with family/friends: 7 hours
Social networking: 25 hours.
Social networking coach: 5 hours
Psychotherapist: 6 hours
Voice coach: 6 hours
Hair and makeup: 12 hours
Autograph/penmanship coach: 2 hours
Writing positive blurbs for other authors: 3 hours
Writing negative reviews for other authors: 6 hours
Accountant/financial advisor: 5 hours
Acupuncture: 7 hours
Yoga/Zumba: 8 hours
Readings: 12 hours
Folks, that's a 114 hour week right there. And that doesn't include massages or movies. You tell me, when is the poor writer supposed to write? In his sleep? Oh, maybe he should give up on sleeping altogether.
Here's the thing that a smart publisher like Penguin doesn't seem to understand: There are too many books out there already. Why are they harassing these poor over-worked authors to write more? People aren't reading. They're tweeting about reading.
http://www.huffingtonpost.com/linda-howard-urbach/publisher-poops-on-poor-w_b_1924255.html
J K Rowling: The Curse of the Publisher's Hype
And so, this was it, the publishing event of the century: J K Rowling and the Publisher's Hype. The story had everything. The one million pre-orders. The profile in The New Yorker. The adulation! The vilification! You'd never guess that all Rowling did was write a book.
Reviews of The Casual Vacancy were strictly embargoed until its publication on Thursday, and, in the absence of a book, much of the criticism focused on Rowling's politics, her refusal to give interviews, her giving too many interviews, and the embargo itself. One newspaper accused her of hypocrisy, and her PR campaign of gagging the media (although not The Independent on Sunday, of course, which said no thanks to signing the embargo).
At the Waterstones store I went to on Thursday morning, there were no eager readers queuing up to buy Rowling's new novel. In this, it did not resemble a Harry Potter publication day. This may be because dressing as a wizard and camping outside a bookshop until midnight is more fun than stopping at a bookshop on the way to work dressed up as a town planner; or it may be because this is not a children's book. One million adults chose to pre-order The Casual Vacancy, even though they were not allowed to know in advance if it was any good. For all they knew, the book may have had just the words "Fooled you!" stamped through it like a stick of rock, but it was their £20 and their choice – not the moral equivalent of selling drugs to children.
http://www.independent.co.uk/voices/comment/jk-rowling-the-curse-of-the-publishers-hype-8190904.html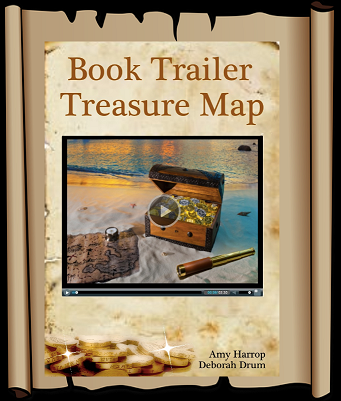 Note to publishers: even authors have to eat
JK Rowling's first novel for adults, The Casual Vacancy, came out this week, and with it a slew of profiles. These reminded us of the Harry Potter author's struggles for fame, and the humble beginnings of her world-conquering series. The first Harry Potter novel was given a publisher's advance, we are told, of £1,500, which, for a first novel in the late 1990s, was probably on the careful side for a company likeBloomsbury.
The rights to The Casual Vacancy were, on the other hand, sold for a sum that we are not being told about. Fortunately, we have now reached the point where interviews are being conducted not just with the author to promote the book, but, when she is unavailable, with her editor, her agent, and previous editors, now dismissed. Her agent, Neil Blair, was asked directly by one interviewer whether it was true that world English language rights in the book, dismissed rather sharply by many reviewers, had been sold for $50m. He denied it, saying that he was good, but not that good; from which one concludes that the figure has been exaggerated, but is very substantial indeed.
http://www.independent.co.uk/voices/comment/note-to-publishers-even-authors-have-to-eat-8190322.html
Publishers, Booksellers, Librarians Gear Up for Star Wars Reads Day
The Force will be with more than 1,200 bookstores and libraries across the U.S. on Saturday, October 6, when they will host events in commemoration of the first-ever Star Wars Reads Day. An initiative of Lucasfilm and its publishing partners, the event marks the first time that the franchise's publishers have banded together for such a broad-reaching venture. Participating publishers include Abrams, Chronicle Books, Dark Horse Comics, Del Rey, DK, Klutz, Random House Audio, Scholastic, Titan Magazines, and Workman.
Star Wars Reads Day events will feature a range of activities, including raffles, giveaways, trivia contests, and book signings. Select celebrations will include appearances by authors and artists who have created Star Wars books for either the children's or the adult market – or both. Among the 30 expected to attend an event are Tom Angleberger, Dave Dorman, Jason Fry, Pablo Hidalgo, Steven Melching, Matthew Reinhart, and Ryder Windham. Nearly 1,000 volunteers from fan-based costume organizations, among them the 501st Legion and the Rebel Legion, will guarantee appearances by Star Wars characters as well.
In order to extend the reach of the celebration, NBC's Today Show Charitable Foundation has signed on as the official charitable partner. Each participating publisher has donated Star Wars titles from its list, and the foundation, which provides gifts to underserved children and teenagers nationwide, will distribute the books to its affiliate organizations.
http://www.publishersweekly.com/pw/by-topic/childrens/childrens-industry-news/article/54200-publishers-booksellers-librarians-gear-up-for-star-wars-reads-day.html
E-Books Expand Their Potential With Serialized Fiction
Could serialized fiction finally force the e-book to evolve?
Various ventures are trying to satisfy a common complaint about e-books: that they are simply black-and-white digital reproductions of long-form print books, flat and unoriginal in their design and concept. One variation, what publishers call enhanced e-books, with audio and video elements woven throughout the text, has largely fallen flat with readers.
But serialized fiction, where episodes are delivered to readers in scheduled installments much like episodes in a television series, has been the subject of an unusual amount of experimentation in publishing in recent months. In September, Amazon announced Kindle Serials, stories sold for $1.99 and published in short episodes that download onto the Kindle as the episodes are released. Three of the first eight serials were produced by Plympton, a new literary studio.
In August, Byliner, a digital publisher, announced that it would begin a new digital imprint devoted to serialized fiction, with work by Margaret Atwood and Joe McGinniss at its start.
One of the most talked-about new experiments is taking serialized fiction a step further. Set to make its debut on Monday, it is a novel called "The Silent History" that is available on the Apple iPhone and its iPad. It includes interactive, user-generated elements.
The app itself is free, but readers pay for the book's content, which arrives in daily installments of about 15 minutes' worth of reading.
http://mediadecoder.blogs.nytimes.com/2012/09/30/e-books-expand-their-potential-with-serialized-fiction/
Filed under: ePublishing - The week in Brief, The ePublishing market · Tags: publishing industry news