ePublish a Book » ePublishing - The week in Brief » ePublishing Week in Brief – Septembre 17th to 21th, 2012
 ePublishing Week in Brief – Septembre 17th to 21th, 2012
Apple, Book Publishers May Settle EU Investigation in One Month
Apple and the four publishers offered to let Amazon and other retailers sell e-books at a reduced price for two years
Apple and the four major book publishers under the EU microscope have officially offered a solution to their e-book troubles: allow Amazon and other e-tailers to sell e-books at a discount.
This proposal was originally brought up back in August, where Apple and publishers Harper Collins (News Corp.,USA), Simon & Schuster (CBS Corp.,USA), Hachette Livre (Lagardère Publishing France) and Verlagsgruppe Georg von Holzbrinck (owner of inter aliaMacmillan,Germany) attempted to settle the investigation by the European Commission. Penguin, the fifth book publisher involved in the case, did not submit a settlement proposal.
http://www.dailytech.com/Apple+Book+Publishers+May+Settle+EU+Investigation+in+One+Month/article27728.htm
Ebook prices under more pressure after European Commission statement
'Preliminary assessment' accuses Apple and four publishers of illegal 'concerted' move to inflate pricing
Ebook prices in the UK are set to plummet after the European Commission said that four major publishers and Apple "engaged in a concerted practice" to raise the price of ebooks, and required them to stop.
The EC said in its official journal today [PDF] that it had found in a "preliminary assessment" that the publishers Hachette Livre, HarperCollins, Macmillan and Simon & Schuster, and the retailer Apple, had, by "jointly" moving to an agency model for ebooks, "engaged in a concerted practice with the object of raising retail prices of ebooks" or preventing ebook discounting in Europe, in breach of European law.
The agency model – which has also come under intense scrutiny in America, where the US department of justice has settled with the American publishers HarperCollins, Simon & Schuster and Hachette over alleged ebook price-fixing – enables publishers, rather than retailers, to set the prices of ebooks. Retailers who have not entered into agency agreements with publishers can set the prices of ebooks themselves, as Sony and Amazon have recently been doing with a swathe of 20p ebooks on sale – a move that has prompted serious concerns from authors.
http://www.guardian.co.uk/books/2012/sep/19/ebook-prices-european-commission-apple?newsfeed=true
WH 'questions the judgment' of publishing Mohammed cartoons
President Obama's administration "questions the judgment" of publishing cartoons depicting the Prophet Mohammed, given the possibility that it could cause unrest in theMiddle East.
"We are aware that a French magazine published cartoons featuring a figure resembling the Prophet Mohammed, and, obviously, we have questions about the judgment of publishing something like this," White House Press Secretary Jay Carney said today during the press briefing. "We know that these images will be deeply offensive to many — and have the potential to be inflammatory – but we've spoken repeatedly about upholding the freedom of expression that is enshrined in our Constitution."
He reiterated that point. "We don't question the right of something like this to be published, we just question the judgment behind the decision to publish it," Carney said. "And I think that's our view about the video that was produced in this country and has caused so much offense in the Muslim world."
http://washingtonexaminer.com/wh-questions-the-judgment-of-publishing-mohammed-cartoons/article/2508447
Publishing's digital switchover
Take two industries trying to adapt to the digital era, music and publishing. One is packed with bright young ruthlessly ambitious people who have to be aware of the latest trends – the other is, well, publishing. So which is coping better? Publishing, believe it or not.
The latest figures from the Publishers Association make surprisingly positive reading for anyone in the book trade. For some years, readers of specialist, technical and academic titles have been going digital – now the general reader is embracing e-books.
Spending on digital fiction books rose from £23m in the first six months of 2011 to £64m in the same period this year. In total, digital sales now account for more than £1 in every £8 we spend on books.
But what will cause the publishing industry to raise a glass of dry sherry is that the figure for physical book sales is down just 0.4% – and overall physical and digital sales are up 6%. It seems that the move to digital is not eroding the overall value of publishing as it has in the music industry where, as the saying goes, analogue dollars are being replaced by digital cents.
http://www.bbc.co.uk/news/technology-19633603
Online fan fiction changes publishing
The publishing industry is facing turbulent times. The rise in e-books has been a huge challenge with changes in how books are written and published, not to mention read, all contributing.
The rise in fan fiction is one such development. This is where readers become authors, typically with fans of a TV series or novel writing their own take on a story and trading it online for free.
Abigail Gibbs is the latest author to be part of what some say is a publishing revolution.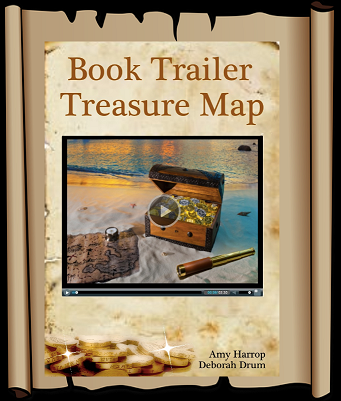 Aged just 15, she started posting stories inspired by the vampire-themed fantasy series Twilight on the online writing website Watpad.
She got 16 million views and three years later she has been signed up by a publisher for a six-figure two-book deal starting with The Dark Heroine: Dinner With A Vampire.
Abigail started posting chapters with no intention of writing a finished novel but she was so inspired by the feedback from her readers she carried on.
Writing via the website meant her work was shaped by her fans and Abigail says there are huge advantages to writing in this way.
'It allows you to build a fan base and to prove that your book is marketable and that it will sell and for me it's sped things up massively. It went from the deal to publication in two months so yes, it's definitely changed publishing for the better,' she said.
http://www.skynews.com.au/showbiz/article.aspx?id=795653
E-books defy trend inU.K.publishing
The rapid adoption of digital books has helped propelU.K.publishers' sales to a 6.1-per-cent year-on-year increase despite a sluggish overall economy and falling non-digital revenues.
Sales of fiction e-books in theU.K.nearly tripled to £66-million ($105-million) in the six months to the end of June compared with the same period in 2011, according to figures from the Publishers Association.
Driven by the widespread adoption of e-reading devices such as the Kindle and Kobo, digital sales now comprise about 13 per cent of totalU.K.book sales, up from 7.2 per cent a year ago.
E-books sales are still dwarfed by revenues from physical books, whose sales shrank 0.4 per cent year-on-year from £985-million to £982-million, and declined 3.8 per cent by volume to £251-million. But many publishers now increasingly rely on e-books as a source of growth for their business.
http://www.theglobeandmail.com/report-on-business/international-business/european-business/e-books-defy-trend-in-uk-publishing/article4551931/
Can e-book sellers survive the tablet war?
Kobo and Amazon have unveiled new tablets, but are they playing a game they can't win?
The general consensus is that e-Ink is a much better technology for reading books than the backlit screens of tablets — it's cheaper, thinner, lighter, has a longer battery life and is easier on the eyes. Of course that didn't stop Apple launching the iBookstore for the iPad in an effort to replicate its success with music and movies.
e-Ink might be the best tool for the job but, just like cameras, the best e-book reader is the one you've got with you. For many people, once they own a tablet they're more likely to buy e-books on that device rather than carry around a separate e-Ink e-book reader (I'm sure some people carry both, but they'd be in a minority). So as Apple pushed into the e-book space, the likes of Amazon and Kobo had little choice but to push back with their own tablets. Apple's move to take a 30 per cent cut of in-app purchases came as a major blow to Amazon and Kobo's iOS strategies.
http://www.smh.com.au/digital-life/computers/blogs/gadgets-on-the-go/can-ebook-sellers-survive-the-tablet-war-20120918-263g5.html#ixzz277CVkHBA
Filed under: ePublishing - The week in Brief · Tags: publishing industry news