ePublish a Book » ePublishing - The week in Brief » ePublishing Week in Brief – September 3d to 7th, 2012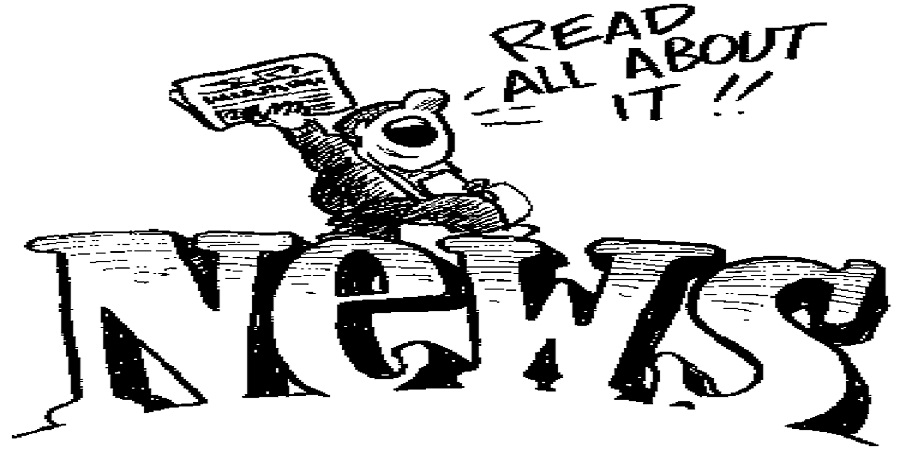 ePublishing Week in Brief – September 3d to 7th, 2012
Judge Approves E-Book Pricing Settlement Between Government and Publishers
In a decision that could start an e-book price war in the publishing industry, a federal judge on Thursday approved a settlement between the Justice Department and three major publishers in a civil antitrust case that accused the companies of collusion in the pricing of digital books.
The long-expected approval soundly rejected criticisms of the deal that had accumulated throughout the summer from hundreds of parties, including Barnes & Noble, the Authors Guild and the American Booksellers Association.
And the ruling promised to empower Amazon, the e-retailing giant, to drop the price of many e-books back to $9.99 or even lower in the coming months, a move that could pressure competing retailers to do the same.
Publishers and authors direly predicted that in the long run, the settlement could allow the e-book marketplace to return to its state several years ago, when Amazon had close to 90 percent of the market and other retailers struggled to get a foothold.
"I think that everybody competing with Amazon in the e-book market had better fasten their seat belts," Mike Shatzkin, the founder and chief executive of the Idea Logical Company, a consultant to publishers, said in an interview. "I would expect Amazon to be leading the charge to cut prices on the most high-profile e-books as soon as the decision allows them to do so. As soon as that starts to happen, all the books that are competing with them will have to reconsider their prices."
http://mediadecoder.blogs.nytimes.com/2012/09/06/judge-approves-e-book-pricing-settlement-between-government-and-publishers/

Sources: Amazon Publishing Cutting Deals For Serialized Fiction Series With Kindle, Print, And Audio Editions
On the eve of Amazon's first non-New Yorkevent, we're hearing from multiple sources that the online retailer could be announcing new publishing deals in addition to a slew of updated Kindles tomorrow. Of course there's speculation that the announcement will be heavily focused on deals made with Hollywood given the [LA] locale, possibly a phone or even an Apple TV competitor. Regardless, we can confirm that Amazon is prepping a publishing focused announcement in the near-term.
Here's what we're specifically hearing: Amazon's Publishing group is in the midst of inking deal with for serialized fiction series' – think comic books or TV shows or this – that would include audio, print and Kindle editions. Amazon currently does not publish this type of content under any of their publishing groups though they may exist in the self-publishing realm.
http://techcrunch.com/2012/09/05/rumor-amazon-publishing-cutting-deals-for-serialized-fiction-series-with-kindle-print-and-audio-editions/
New Publisher Named at Random House Children's Books
Publishing veteran Barbara Marcus has been named president and publisher of Random House Children's Books, succeeding Chip Gibson.
Random House Children's Books is the market-share leader, industry executives say, publishing such authors as Dr. Seuss and Christopher Paolini.
Ms. Marcus, 61 years old, is best known as having run Scholastic Corp.'s SCHL +4.43% children's publishing unit, during which time she said she acquired the seven Harry Potter novels for U.S. publication. She left Scholastic in 2005 and since then has been working as a consultant for companies such as Penguin Young Readers Group, a unit of PearsonPSON.LN +1.69% PLC's Penguin Group (USA), and digital publishing firm Open Road Integrated Media Inc.
http://online.wsj.com/article/SB10000872396390443686004577633341756503390.html
 Journal Register Co. Files for Bankruptcy for Second Time
Journal Register Co., which publishes the New Haven Register and was acquired last year by Alden Global Capital Ltd., filed for bankruptcy protection for the second time in less than four years.
The company listed assets of more than $100 million in Chapter 11 documents filed today in U.S. Bankruptcy Court in Manhattan. Journal Register said it owes creditors about $162.3 million, mostly secured debt tied to its 2009 exit from bankruptcy.
"The debtors have been challenged by a recent downturn in print advertising that was more severe than had been anticipated," Executive Vice President of Operations William J. Higginson said in court papers.
21st CMH Acquisition Co., an affiliate of funds managed by Alden, agreed to act as the stalking-horse, or lead bidder, for Journal Register's assets in a bankruptcy auction, according to court papers. Journal Register expects the sale process to take about 90 days. The Alden lenders will be credit bidding, or offering the value of the secured debt they are owed in exchange for the assets, the company said.
The Yardley, Pennsylvania-based publisher previously sought court protection in February 2009, at the time listing debt of as much as $1 billion. Journal Register exited bankruptcy in August 2009 under the terms of a prenegotiated reorganization plan.
http://www.bloomberg.com/news/2012-09-05/journal-register-co-files-for-bankruptcy-for-second-time.html
Full-service publishers are rethinking what they can offer
At lunch a few months ago, Brian Murray, the CEO of HarperCollins, expressed dissatisfaction with the term "legacy" to describe the publishers who had been successful since before the digital revolution began. For one thing, he felt that sounded too much like "the past". "We need to come up with a different term," was his assessment and he suggested that perhaps "full-service" was more apt.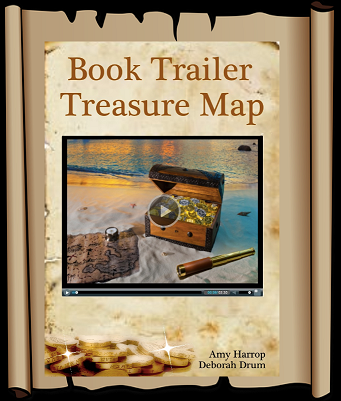 I find I keep coming back to "full service" as an accurate description of the publisher's relationship to an author. That's what the long-established publishers have evolved to be.
It would be disingenuous to suggest that publishing organizations were deliberately created as service organizations for authors. They weren't. In fact, as we shall see, the service component of a publisher's DNA was developed in service to other publishers.
My Dad, Leonard Shatzkin, pointed out to me 40 years ago that all trade book publishing companies were started with an "editorial inspiration": an idea of what they would publish. Sometimes that was a highly personal selection dictated by an individual's taste, such as by so many of the great company and imprint names: Scribners, Knopf, Farrar and Straus and Giroux, for examples. Random House was begun on the idea of the Modern Library series; Simon & Schuster was started to do crossword puzzle books.
http://www.idealog.com/blog/full-service-publishers-are-rethinking-what-they-can-offer/
E-books make debut atDelhiBook Fair
NEW DELHI: This year's edition of the Delhi Book Fair has a lot in store for bibliophiles. In a first, the fair – which turned 18 this year – has e-books and web-based applications on display. That's not all. Visitors will also be treated to a unique film festival where movies based on Indian novels will be screened.
On the inaugural day of the fair, a number of publishers were seen promoting e-books and trying to get small and medium publishers to move towards digitising books. Vishv Books, a Delhi-based publishing house has recently launched various applications created for iPads and Android tablets. These applications have been developed for 10 books in the children's segment. "We are trying to make books as interactive as possible. The innovation will help parents read out stories to children from Android phones. We are mulling the addition of a new feature where the parent can record his/her voice to narrate the story ," said director, Vishv Books, Mudit Mohini.
http://articles.timesofindia.indiatimes.com/2012-09-03/computing/33562471_1_delhi-book-fair-indian-publishers-hindi-books
Famous SAS man trousers £1m as e-publishing startup sold to Tesco
Famous ex-SAS man "Andy McNab" will pocket almost £1m as Mobcast, an e-book publishing operation he co-founded, is sold to Tesco.
Mobcast has 130,000 titles available to read on tablets, phones or computers and is not tied to any specific device. The service was founded in 2007 by McNab and the firm's head, Tony Lynch.
"As an author I always thought the ability to carry your library around and read on all your personal devices would be a huge benefit to all," said McNab in tinned quotes supplied as part of Mobcast's announcement of the buy.
"We have developed a product that makes this possible, and being acquired by Tesco ensures that this original vision will be available to as many people as possible."
The purchase is another step for Tesco into electronic distribution, following the retail goliath's previous acquisitions of vid-streamer Blinkbox and audio platform WE7. Tesco paid £4.5m for Mobcast, which according to records filed at Companies House is not yet making a profit: it recorded net losses of over £800k in the year to May 2011.
http://www.theregister.co.uk/2012/09/05/andy_mcnab_vc/
Filed under: ePublishing - The week in Brief · Tags: publishing industry news