ePublish a Book » Authors, Interviews » Author Interview – Andrew (Andy) Gavin
September 4th, 2012 | Add a Comment

Author Interview – Andrew (Andy) Gavin
Andy Gavin   is an unstoppable storyteller who studied for his Ph.D. at M.I.T. and founded video game developer Naughty Dog, Inc. at the age of fifteen, serving as co-president for two decades. There he created,produced, and directed over a dozen video games, including the award winning and best selling Crash Bandicoot and Jak & Daxter franchises, selling over 40 million units worldwide. He sleeps little, reads novels and histories, watches media obsessively, travels, and of course, writes.
His last book, The Darkening Dream went on sale 12/25/11. It has received excellent reviews, a starred Publisher's Weekly review, and sold very well for an indie book.
More about his book from the dedicated website http://the-darkening-dream.com.
What do you do to get book reviews? How successful has your quest for reviews been so far?
I sent out over 300 review queries which resulted in mailing out approximately 200 review copies. This generated at least 75 online reviews.
What marketing mistakes would you avoid?
I have tried a ton of different paid ads, almost all very ineffective:
1. Google. Lots of experimentation. Image based banner ads are the best (lowest cost per click) but you still have to pay at least $10-20 a sale! Text ones are utterly worthless.
2. Facebook. Worthless, you can get pay for some likes at $0.50-2 a like!
3. Goodreads. Did a whole flash based campaign. This sold several hundred books, but still at best $8-10 a book of advertising cost, probably more. I had a very high CTR too, GR told me one of the highest they have ever gotten.
4. Goodreads self serve. Pretty useless. CTR is abysmal. You only pay by the click, but I get perhaps 10 a day, with these translating into perhaps 5 "want to read" but few buys. So that is like $0.50 an "interest." Buy has to be a tiny fraction.
5. Various book blog, banners. Useless.
6. Kindle Boards top banner. This was one of the best. About $40 a banner day (but you have to book months in advance) and sold 10-20 copies a day while running.
7. Kindle Nation Daily. Very small bump. Not worth the price generally.
8. Pixel of Ink. If you are free while advertising/mentioned, that is huge (for free downloads), otherwise nothing much.
What made you choose to hire a professional to create your book cover?
I didn't really hesitate. I always wanted a pro cover and so went through a big stack of recent books in the genre to find artists I liked. Many of my favorite covers were by the same guy, Cliff Neilsen, so I called up his agent and hired him. The result was fantastic and has won a number of awards. I had the titles and mechanicals done professionally, but I have gotten good enough at Photoshop that I will probably do those myself on future books (I'll still have the underlying art done by a real artist).
Who edited your book and how did you select her?
Both my books were edited by Renni Browne who I found by reading her book on editing. She is absolutely amazing and worth ever penny.
Have you experienced problems when uploading your book on Amazon or other book distributors? Which ones and how did you solve them?
Amazon and B&N were easy, 15 minutes each. Google's interface is terrible and even as a very experienced computer guy it took me a few hours to get it uploaded. Apple's wasn't hard, but I had to sign up for a special account and go through a couple hours of hoops. There are some tricks though. For example, you can do a better job with your Amazon description using the Author Central control panel than you can with the KDP controls. This is totally non-obvious, but Author Central allows the use of bold and italics and allows you to create additional fields like reviews.
Reach me at: [email protected]
Thank you Andy, for taking the time to answer a few questions for us and best of luck with your writing endavours.
Filed under: Authors, Interviews · Tags: author interview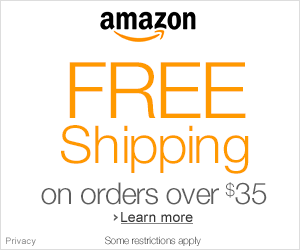 Sign in for our Newsletter
Blog Log
Chronology