ePublish a Book » ePublishing - The week in Brief » ePublishing Week in Brief – August 13th to 17th, 2012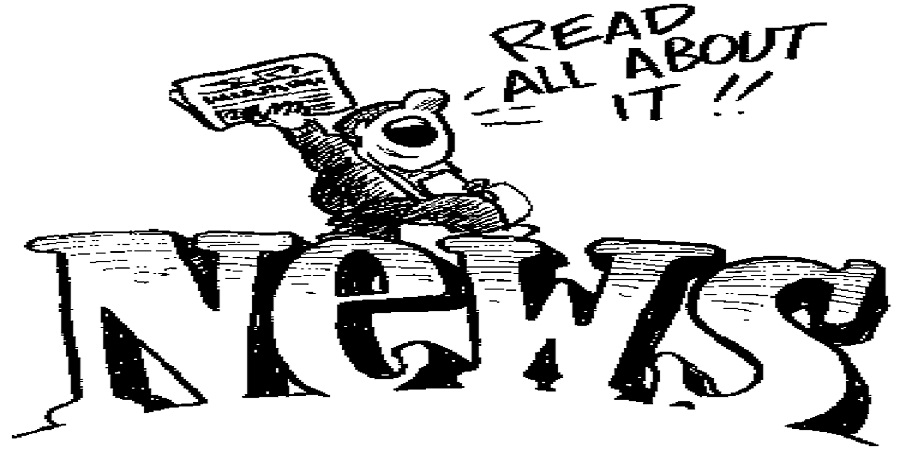 ePublishing Week in Brief – August 13th to 17th, 2012
Google to Acquire Frommer's Travel Assets From John Wiley
Google Inc.  agreed to acquire all ofJohn Wiley & Sons Inc.'s travel assets, including the Frommer's brand, as the owner of the world's largest Internet search engine expands local services.
Terms weren't disclosed. The deal would give Mountain View, California-based Google about 350 travel guides and the Frommers.com travel-planning website. John Wiley, based inHoboken,New Jersey, said in March it was exploring opportunities to sell publishing assets.
Google is providing more of its own content to Web surfers by adding information on hotels and restaurants around the world, a bid to attract users and advertisers from sites such as Yelp Inc. and TripAdvisor Inc. Travel is an important category for Google, and the company has shown it's willing to invest in the market, said Sameet Sinha, an analyst at B. Riley & Co.
"The new mantra is, 'We want you to stay on Google and make this your destination, not just your gateway,' " he said. "They need their own content for that."
http://www.businessweek.com/news/2012-08-13/google-to-buy-frommer-s-travel-publishing-assets-from-john-wiley
A Sci Fi Bookstore/Publisher Grows in Brooklyn
With three bookstores opening in Brooklyn in as many weeks, the area is cementing its reputation as the book center of New   York. The latest, Singularity&Co., the brainchild of Ceci James; her significant other, Ash Kalb; and Jamil V. Moen, officially opened on August 9 on the edge of DUMBO near Vinegar Hill. Hearkening back to bookstores of old, publishing is an integral part of Singularity&Co. So much so that James says the two projects—rescuing older sci fi books by republishing them and opening a sci-fi bookstore—were "parallel. We wanted to do the publishing project, but to do it we were buying lots of people's libraries and looking for forgotten paperbacks. We were going for the books nobody knew, and we had thousands of books." This became the inventory for the bookstore.
To get the publishing venture off the ground, in March the trio turned to Kickstarter for $15,000. Their goal was to save out-of-print, out-of-circulation vintage sci fi books from the 1970s and earlier by republishing them digitally. Instead, they got pledges of more than triple that, or $52,276, which gave their book-a-month e-book publishing program an added boost. To date they've published two books: Robert Cromie's Victorian-era adventure, A Plunge into Space, came out at the end of June, Jack Bechdolt's The Torch in July.
"We try to do things that are obscure and good or interesting in some way," says James, explaining the criteria. Singularity&Co. also asks people to suggest what they'd like to see back in print and gets legal help—Kalb is an attorney—tracking down the author and/or copyright holder. Currently the books that Singularity&Co. publishes are available only on a yearly or lifetime subscription basis. James says that they may add a monthly option.
The 40 X 40 bookstore sells books to walk-in customers, and soon to online ones, the more traditional way, one by one. Although James says that she and Kalb aren't interested in making money, the store, which also provides a work space for them, does need to more than break even so that they can pay staff. One pleasant surprise, which they didn't know when they were in the planning stages, says James, is that theirs is the only sci fi-dedicated bookstore inNew York.
http://www.publishersweekly.com/pw/by-topic/industry-news/bookselling/article/53553-a-sci-fi-bookstore-publisher-grows-in-brooklyn.html
Could Kickstarter Help To Replace The Book Publishers?
[…]
However, my particular area of interest at the moment is book publishing. Amazon, iTunes, the whole digital revolution, has meant that the book publishers themselves no longer have a monopoly over the physical process of producing a book. It's no longer necessary (nor even perhaps desirable) to produce a physical book and even when you do want to do so print on demand means you don't have to produce thousands at a time. Distribution can be done through Amazon or Apple's iTunes (and there are many others, Smashwords for example).
Other parts of the publishing industry are becoming disaggregated as well. There are plenty of freelance editors, layout artists, proof and copy readers and so on. It's entirely possible to do almost all of the book production process these days without reference to a traditional publisher at all. Except for one thing: money.
It is still sadly true that the writing of a book takes considerable time. Further, with non-fiction, so does the research necessary take time. And, as we all know, time is money. It's here that the traditional publishing industry still controls matters. For they are the only people able to commit the $20,000 to $100,000 that an author needs to be able to devote the several months to couple of years necessary to actually research and write a book.
http://www.forbes.com/sites/timworstall/2012/08/14/could-kickstarter-help-to-replace-the-book-publishers/?ss=strategies-solutions
HachetteUK: DRM 'working very well'
HachetteUKhas insisted its model of selling e-books with Digital Rights Management included [and at fair prices] is "working very well", with the risks of changing it "huge" and the upside "negligible". It also confirmed that it was to alter its author contracts in order to make its position on DRM "clearer".
The publisher's statement, released by Little, Brown chief executive Ursula Mackenzie and which she said reflected Hachette UK's position, came after author Cory Doctorow criticised Hachette UK for writing to some authors warning them against allowing overseas publishers to drop DRM from their books. According to Doctorow, who is an advocate of DRM-free e-books, the letter warns that a no-DRM policy "will make it difficult for the rights granted to us to be properly protected". Doctorow stated that the letter had been sent to authors published by HachetteUK in some territories and with US publisher Tor Books and its sister companies in other territories.
Tor, a Macmillan imprint specialising in science fiction, fantasy and horror, announced earlier this year that it planned to release e-book titles without DRM. Doctorow added that Hachette UK was to modify the language in its author contracts to "ensure that any of his or her licensees of rights in territories not licensed under this agreement" would use DRM.
In the statement, Mackenzie confirmed that the publisher did plan to change the wording in its contracts, but said the modification was designed to make the position clearer and that "variations" on the boiler-plate could be negotiated.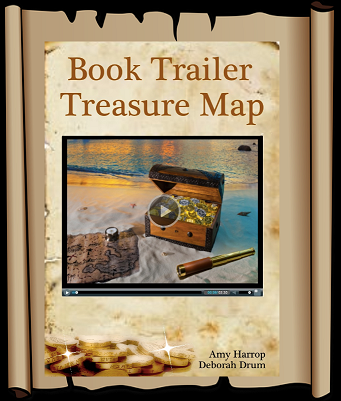 The statement read: "Many contracts from all quarters already contain some form of wording to ensure that the licensee publisher does apply DRM and also sees to it that their sub-licensees and e-tailers apply it too.
"Our new wording is clearer and we will, as always, negotiate variations of that wording with the many parties with which we trade, nearly all of whom agree with the basic principles of our DRM policy."
http://www.thebookseller.com/news/hachette-uk-drm-working-very-well.html
Barnes & Noble Slashes Nook Prices
Bookseller cuts cost of flagship tablet/e-reader device to $199, to better compete with Amazon Kindle Fire.
Barnes & Noble on Monday cut prices across its line of Nook e-readers, as the bookseller looks to match budget-friendly offerings from rivals like Amazon while hoping to undercut higher-end tablets from Apple and Google partners like Samsung.
Barnes & Noble's flagship 16-GB Nook Tablet got the biggest price cut, reduced 20%. The 7-inch, full-color touch tablet has been marked down from $249 to $199. It's now the same price as Amazon's own flagship e-reader/tablet, the Kindle Fire, which only carries 8 GB of storage.
The 8-GB Nook Tablet is now 10% less expensive, going from $199 to $179, while the price of the Nook Color is down 12%, from $169 to $149.
Barnes & Noble's tablets are now "available for the lowest prices ever," said Jamie Iannone, president of the company's digital products group, in a statement. "Customers can enjoy our best-in-class digital reading and entertainment experience with an expansive selection of digital content and apps at an unbeatable price."
Barnes & Noble says there are more than 2.5 million titles available for Nook, as well as movies and TV shows from Netflix and other content partners.
http://www.informationweek.com/hardware/handheld/barnes-noble-slashes-nook-prices/240005377
The Joys and Hazards of Self-Publishing on the Web
Not long ago, an aspiring book writer rejected by traditional publishing houses had only one alternative: vanity publishing. For $5,000 or $10,000, or sometimes much more, he could have his manuscript edited and published, provided that he agreed to buy many copies himself, often a few thousand or more. They typically ended up in the garage.
Digital technology has changed all that. A writer turned down by traditional publishers — or even avoiding them — now has a range of options. Among them are self-publishing a manuscript as an e-book; self-publishing through myriad companies that print on demand, in which a paperback or hardcover book is printed each time it is purchased; and buying an array of services, from editing and design to marketing and publicity, from what are known as assisted self-publishing companies.
http://www.nytimes.com/2012/08/16/technology/personaltech/ins-and-outs-of-publishing-your-book-via-the-web.html?pagewanted=all
Filed under: ePublishing - The week in Brief · Tags: publishing industry news