ePublish a Book » Book Promotion, Resources » How to fund self-publishing your book? How much do you need to self-publish your book?

How to fund self-publishing your book? How much do you need to self-publish your book?
3 weeks ago, we published a post titled Need an advance for your book? Get your future readers to fund you!
This post has already been read over 750 times, more than twice the average read per post of 350, putting it in second position behind Self-Publishers Beware – Analysis of the way some publishing enablers are preying on unwary writers that got 1057 hits. This clearly indicates that writers are keenly interested in the crowdfunding approach to finance self-publishing costs. So we had a closer look at the crowdfunding sources for self-publishers. We have located one additional potential source of crowdfunding for self-publishers, Indiegogo, which is sometimes quoted alongside Kickstarter as a main crowdfunding source.
We also had a look at what amount of money is a reasonable amount to ask for and how to explain it. So, let's have a look at what amount can reasonably be raised for funding self-publishing a book.
Other than actually writing the book, which is done at the authors' expense, some crucial steps are needed before putting any book, whether self-published or not, on the shelves.
First and foremost, there is no way to stress that enough, since skipping that steps is what gives a bad name to self-published books, your book has to be professionally edited !
Lack of editing leads to bad reviews and will sink your book faster than you can glance at the cover.
Yet, hiring an editor is costly, and not all authors can afford to pay for editing out of pocket.
Let's have a look at editing rates as advertized by the Editorial Freelancers Association.
For simple proofreading, the recommended rate is $30-$35 per hour with an estimated editing speed of 9 to 13 pages per hour.
Yet, proofreading only will just eliminate the spelling, grammar and punctuation errors, and do nothing to spot narrative mistakes such as inconsistencies and factual mistakes or stylistic weaknesses.
So, ideally, your book should be line edited. Line editing rates jump to $40-$60 an hour while the speed slows to 1 to 6 pages per hour.
Let's have a look at the cost for editing a 250 pages manuscript,
Average cost for proof reading would be (250 pages/11.5 pages per hour) X $32.5 = 21.74 hours X $32.5 = $706.55
Average cost for line editing would be (250 pages/3 pages per hour) X $50 = 63.35 hours X $50 = $3167.5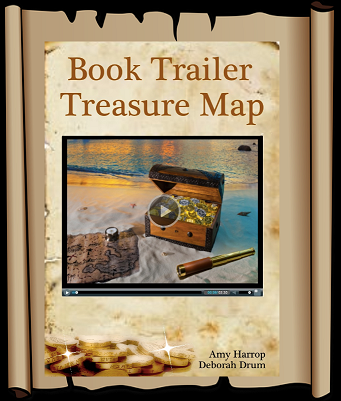 Then, your book needs a cover. Costs for book cover vary from $0 if you do it yourself to $5000 if you hire an up-market book cover designer.
Writers who double up as graphic designers do exist, but they are the exception rather than the rule, so most writers would benefit from hiring a designer for their book cover, yet paying top dollar is no guarantee of getting top book cover, so budgeting for book cover should aim at $500 to $1000 max.
Adding marginal costs such as book formatting (around $100) and some basic membership to SaaS services to help marketing the book on social media networks and SEO services, a reasonable cash request for funding self-publishing a book should be around $5000.
Filed under: Book Promotion, Resources · Tags: book promotion