ePublish a Book » ePublishing - The week in Brief » ePublishing Week in Brief – July 23d to 27th, 2012
ePublishing Week in Brief – July 23d to 27th, 2012
Self-publishers alert: FastPencil announces new premium placement agreement with Barnes & Noble
Online publishing service FastPencil is announcing a new agreement with Barnes & Noble that will allow self-publishing authors access to premium placement in Barnes & Noble retail stores, online store, and Nook store.
Which means that some lucky self-publishers will see their books not just in the digital recesses of various online stores, but front and center atAmerica's last major bookseller.
VentureBeat spoke to FastPencil's chief executive Steve Wilson about the deal.
"We'll publish several thousand books this year,"Wilsontold VentureBeat. "And we've got three different imprints under which we publish."
Big-name FastPencil authors, such as US Senator Barry Loudermilk or The War of Art author Steven Pressley, are in the top level tier: Premiere. With the new deal, Premiere level authors automatically get access to Barnes & Noble's physical locations. And their books won't just be in the store — they'll be featured in the "octagon," the high-profile front table visible as you enter the store.
http://venturebeat.com/2012/07/26/self-publishers-alert-fastpencil-announces-new-premium-placement-agreement-with-barnes-noble/screen-shot-2012-07-25-at-10-18-11-pm/
Mailed books protest publishing cut
A few P.E.I. authors are giving Culture Minister Rob Henderson copies of their books to remind him of the importance of supporting publishing in the province.
Hendersoncut its book publishing in the spring, which was costing it $10,000 a year. The province also cut the subsidy two years ago, but bowed to pressure to reinstate it.
Steven Mayoff, a former P.E.I. Book Award winner, sent a copy of a new Island fiction anthology, Riptides, which includes one of his stories, toHenderson. It included this inscription.
"If you are going to make a wrong-headed decision, at least make it an informed wrong-headed decision."
Mayoff had tried to contact the minister by email with no response, and he tried inviting him to the launch of Riptides. "Personally I was feeling quite frustrated that we weren't being listened to, that the writing community on P.E.I. was being ignored," he said.
Sending the book was just another attempt to getHenderson's attention. Mayoff wasn't trying to start a campaign, but otherIslandauthors — including Patti Larson, Dianne Morrow and Elaine Hammond — have picked up on the idea and are now sending their books to the minister.
http://www.cbc.ca/news/canada/prince-edward-island/story/2012/07/26/pei-books-henderson-mailed-publishing-cut-584.html
Random House Television Launched
FremantleMedia and Random House, two companies owned by the Bertelsmann AG media conglomerate, have teamed up to create Random House Television. The new entity will focus on creating and developing television content from Random House books.
Here's more from the release: "The first-look deal with FremantleMedia will reside within Random House Television, a newly created part of Random House Studio, the publisher's rebranded and expanded entertainment division led by Peter Gethers, President. Random House Television will work together with Random House's editors and publishers, and their authors' agents, to identify and acquire performance rights for the full range of broadcast network, cable, and premium television scripted formats.
http://www.mediabistro.com/galleycat/random-house-television-launched_b54949
Publishers Are Still Running Their Ad Sales Off Handmade Spreadsheets
With the myriad of options available today in digital technology, how could publishers be so far behind agencies in automating their digital business? Agencies have stopped the bleeding and taken a major step forward. They've begun building central repositories for data and hired PhDs and mathematicians to create sophisticated models and dashboards for running their businesses.
Many publishers, however, are still living in the dark ages. I've been speaking with publishers for the last four plus years about selling smarter, leveraging proprietary data to create differentiation, consolidating tech platforms and, most importantly, hiring experienced, data-driven thinkers to act as change agents for their business. I'm surprised, on a regular basis, to find publishers who have not seized the opportunity to advance and automate their digital businesses. Admittedly, this type of change is scary and very foreign to most publishing professionals, especially those at the top. But with great change and risk, usually comes great reward.
 http://www.businessinsider.com/publishers-are-still-running-their-ad-sales-off-handmade-spreadsheets-2012-7#ixzz21kE0agxf
V&A Publishing looks to Ingram
V&A Publishing has selected Ingram's CoreSource platform for conversion, digital asset management and the distribution of digital content to share its publications with readers worldwide, The San Francisco Chronicle reports.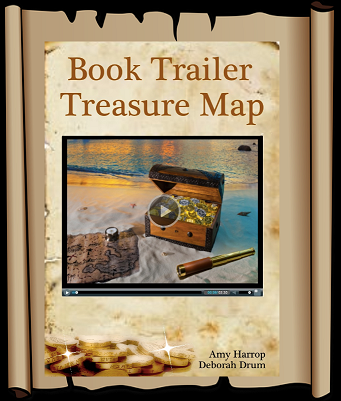 "Our publishing gives insights into different worlds, societies and historic periods, from the Middle Ages to the present through Victoria and Albert Museum's valuable collections," said Mark Eastment, director of V&A Publishing. "With Ingram and its CoreSource platform, we gain comprehensive tools, an extensive distribution network, and long-standing relationships with retailers to develop our digital program around the world."
The Victoriaand AlbertMuseumis the world's largest museum of decorative arts and design, housing a permanent collection of over 4.5 million objects, Virtual Strategy Magazine writes.
Working to generate profit for the museum, V&A Publishing publishes highly illustrated books and digital products about the museum's collections and exhibitions. V&A Publishing has over 180 titles in print on subjects as diverse as fashion and textiles, design and the decorative arts, theatre, pattern, craft and fine art.
http://www.itweb.co.za/index.php?option=com_content&view=article&id=57108:vampa-publishing-looks-to-ingram&catid=69
Seven Stories Creates Children's Imprint 
At BEA in June,New York City's Seven Stories Press offered galleys for several YA books and a middle-grade title. But unlike years past, when the press published one-off books for kids, this fall it is gathering them together under its first children's imprint, called Triangle Square Editions.
For Seven Stories founder and publisher Dan Simon, it was time. "The few books we've done for young adults and children have been well-received," he says. "[Howard Zinn's] A Young People's History of the United States is our bestselling backlist title. We know how to speak to young people and retain the complexity of ideas." Although the first list of four books is geared toward middle-grade readers and up, Seven Stories has published successful picture books, like Marcus Ewert's 10,000 Dresses, illustrated by Rex Ray, and will include books for a variety of age groups on coming lists.
Simon plans to releaseTriangle Squarebooks only in the fall. The imprint's name comes from a park located off of Seventh Avenue inNew York City, which has since been renamed. And, as Simon points out, the number of sides of a triangle and a square add up to seven. Beyond that tie-in,Triangle Squareshares a deep connection with Seven Stories' adult list; both have strong social justice and narrative components. Triangle Square's tagline emphasizes this: "telling personal stories of courage and commitment."
http://www.publishersweekly.com/pw/by-topic/childrens/childrens-industry-news/article/53206-seven-stories-launches-children-s-imprint.html
Adult fiction ebooks outsold hardcovers in 2011: survey
NEW YORK (Reuters) – Electronic books more than doubled in popularity in 2011, with ebooks outselling hardcover books in adult fiction for the first time, according to a survey released on Wednesday.
Net sales of e-books jumped to 15 percent of the market in 2011 from 6 percent in 2010, according to a report by the Association of American Publishers and the Book Industry Study Group. The groups compiled data provided by nearly 2,000 publishers.
Total overallU.S.book market sales declined 2.5 percent to $27.2 billion in 2011 from $27.9 billion in 2010, the report said.
While ebooks increased in strength, bringing in more than $2 billion in 2011, the majority of publishers' revenue still came from print books, with $11.1 billion in 2011.
"We're delighted to see it (the report) affirm that the industry has remained steady, and has even grown in some areas, in what continues to be a challenging economic time and through such significant transformation," said Len Vlahos, executive director of the Book Industry Study Group, in an email.
http://in.reuters.com/article/2012/07/18/net-us-books-ebooks-idINBRE86H1KK20120718
Filed under: ePublishing - The week in Brief · Tags: publishing industry news