ePublish a Book » ePublishing - The week in Brief » ePublishing Week in Brief – July 2d to 6th, 2012
ePublishing Week in Brief – July 2d to 6th, 2012
Amazon Said to Plan Smartphone to Vie With Apple
Amazon.com Inc. (AMZN) is developing a smartphone that would vie with Apple Inc. (AAPL)'s iPhone and handheld devices that run Google Inc. (GOOG)'s Android operating system, two people with knowledge of the matter said.
Foxconn International Holdings Ltd. (2038), the Chinese mobile-phone maker, is working with Amazon on the device, said one of the people, who asked not to be identified because the plans are private. Amazon is seeking to complement the smartphone strategy by acquiring patents that cover wireless technology and would help it defend against allegations of infringement, other people with knowledge of the matter said.
A smartphone would give Amazon a wider range of low-priced hardware devices that bolster its strategy of making money from digital books, songs and movies.
A smartphone would give Amazon a wider range of low-priced hardware devices that bolster its strategy of making money from digital books, songs and movies. Photographer: Chris Ratcliffe/Bloomberg
A smartphone would give Amazon a wider range of low-priced hardware devices that bolster its strategy of making money from digital books, songs and movies. It would help Chief Executive Officer Jeff Bezos — who made a foray into tablets with the Kindle Fire — carve out a slice of the market for advanced wireless handsets. Manufacturers led by Samsung Electronics Co. and Apple shipped 398.4 million smartphones in the first quarter, according to researcher IDC.
Drew Herdener, a spokesman for Amazon, declined to comment.
Read more: http://www.bloomberg.com/news/2012-07-06/amazon-said-to-plan-smartphone-to-vie-with-apple.html
Bloomsbury Publishing PLC Acquisition of Applied Visual Arts Publishing
Bloomsbury announces that it has today completed the purchase of Applied Visual Arts Publishing ("AVA"), creative publishers for the applied digital arts, from Applied Visual Arts Publishing SA and AVA Publishing (UK) Limited for a total consideration of CHF 2,578,930 (approximately GBP1,730,000). The consideration will be paid in cash from existing cash balances in three equal annual instalments, commencing on the date of completion.
AVA, established in 2001 in Switzerland, with its English language editorial support office in Worthing, publishes between 20 and 30 books per annum for students and professionals in the applied visual arts and had a turnover of GBP1,820,000 for the year ended 31 December 2011. The books are written by leading academic authorities, and have been adopted by many hundreds of universities, colleges and higher education bodies around the world. AVA has a strong following within the design community. Their books are renowned for being design-led and have a particular appeal for visual learners.
Following the acquisition, the business will be managed by Kathryn Earle, Bloomsbury's Head of Visual Arts, as part of Bloomsbury's Academic & Professional division. Synergies with the recently acquired Fairchild Books list, the Fashion Photography Archive due to be launched in 2013, and the existing Berg and Visual Arts lists are significant. With this acquisition, Bloomsbury's market share in visual arts – already very strong – is given an additional boost. The combined business will provide significant opportunities for new digital initiatives.
Nigel Newton, Chief Executive of Bloomsbury commented:
Read more : http://online.wsj.com/article/BT-CO-20120702-704303.html
Winstanley Succeeds Bryan as Penguin Canada President
Nicole Winstanley, publisher of Penguin Canada, has added the new title of president of the house, replacing Mike Bryan who is retiring to return home to the U.K. Bryan, a veteran Penguin executive, took over as Penguin Canada president about two years ago following the turmoil caused by the resignation of David Davidar. In addition to Winstanley's promotion, Barry Gallant, v-p, finance and operations, has been appointed chief operating officer.
In a statement, Bryan said, "My decision to leave has been personal and geographical but I leave knowing we have the best team in Canadian publishing and am confident Nicole and Barry will lead Penguin to even bigger and greater achievements." Bryan will remain vice chair of Penguin Canada through the end of the year.
Read more:http://www.publishersweekly.com/pw/by-topic/industry-news/people/article/52880-winstanley-succeeds-bryan-as-penguin-canada-president.html
Will News split spur Time Warner to spin off 'zines?
Media conglomerates' circumstances are actually very different.
News Corp.'s decision to divide itself into separate entertainment and publishing companies has sparked speculation that Time Warner could be next.
The company has long heard suggestions that it spin off its Time Inc. magazine division, accompanied by arguments that the magazines would benefit from a more entrepreneurial environment and pleas to let investors buy shares in the businesses they really want: TV and movie operations such as Turner Broadcasting and Warner Bros.
As News Corp. made its momentous decision last week, Pivotal Research analyst Brian Wieser renewed the calls for a Time Inc. spin-off. Such a move would "represent a continuation of broader industry de-consolidation among many of the industry's former conglomerates paired with specialization focused on video," he wrote. "With that de-consolidation, much of the industry has now approached a point where a meaningful number of companies have a broadly similar focus on video production, programming and packaging."
But some analysts say it's unlikely the media giant will consider a News Corp.-like split in the near future.
Yes, Time Warner's publishing division—like most of the industry—is under pressure. Time Inc., whose magazines include People and Sports Illustrated, reported a 3% drop in revenue to $773 million in the first quarter, with ad revenue and subscription revenue down 5% and 2%, respectively. Revenue at Warner Bros., by comparison, increased 7% to $2.8 billion.
Read more: http://adage.com/article/media/news-corp-split-push-time-warner-spin-mags/235797/#ixzz1zorQZFBf
Trying to Determine the Impact on News Corp.'s Publishing Arm
The News Corp. split separating the publishing arm (Wall Street Journal, HarperCollins, Times of London, etc.) from the entertainment arm (20th Century Fox, Fox News Channel, and other Fox broadcast stations, etc.) will have a limited impact on the company's publishing business, at least in the short term.
The split makes the entertainment area look more profitable on paper, which is great for it. The now smaller publishing side will now have to face some of the same issues that other publishing companies face: feeling a greater bottom-line pinch from advertising declines and the continued need to rethink the business model, for example. According to The New York Times, the company's many publishing properties were already undergoing a restructuring that eliminated job security.
Read more:  http://www.mediabistro.com/prnewser/trying-to-determine-the-impact-of-news-corp-s-split_b40226
Publishing: The book that self-destructs in 60 days
Never quite get round to finishing that book you've been meaning to? Still putting off cracking open the Dickens biography you got for Christmas? Recalcitrant readers take note: a publisher in Buenos Aires has created a book written in disappearing ink.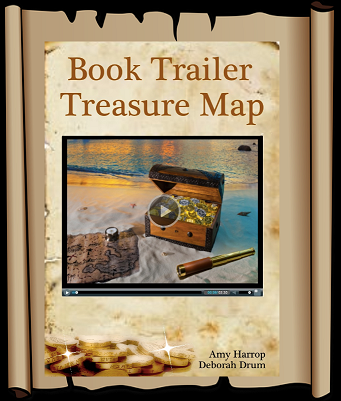 REad more: http://www.independent.co.uk/arts-entertainment/books/news/publishing-the-book-that-selfdestructs-in-60-days-7912686.html
Digital publishing platform Mag+ now lets designers adapt to multiple devices at once
The digital publishing platform for tablets Mag+ has released a new version 3.5 that allows one-push publishing to iPhone, iPad, Kindle Fire, and Android, the company announced today.
While this version also includes other new features, such as improved support for analytics, its main highlight remains multi-platform publishing; according to Mag+, the new process is now much more simple. Here's how it will work:
"With a push of a button, the content will be copied to a new InDesign template and reconfigured based on pre-determined, user-defined settings. This gives them the ability to tweak that content, to ensure an optimum user experience for the device, without starting from scratch.
When the first design is complete, it can be exported simultaneously to any of the other Mag+-supported platforms, which include both flavors of iPad, plus iPhone, Kindle Fire and the two most common Android tablet sizes (1024×600 and 1280×800).
The plug-in will auto-populate the new template with all content, adjusted for the size and aspect ratio of that new device. Best of all, the new feature will work on all major versions of Adobe InDesign, including CS4, CS5, CS5.5 and CS6."
Read more:  http://thenextweb.com/media/2012/07/05/digital-publishing-platform-mag-now-lets-designers-adapt-to-multiple-devices-at-once/
Filed under: ePublishing - The week in Brief · Tags: publishing industry news