ePublish a Book » ePublishing - The week in Brief » ePublishing Week in Brief – June 25th to 29th, 2012

ePublishing Week in Brief – June 25th to 29th, 2012
Book Publishing in the UK Industry Market Research Report now updated by IBISWorld
The United   Kingdomis home to some of the oldest and most respected book publishers in the world. In fact, Cambridge University Press is the world's oldest publisher and has been operating continuously since 1584. A good reputation and strong local copyright laws have made the United Kingdomthe biggest exporter of books in the world.
The Book Publishing industry is expected to generate revenue of £4.18 billion in 2012-13, down 0.5% from the previous year. The industry is export-oriented, with exports accounting for 43.6% of revenue. The local industry is expected to employ 25,924 people in 2012-13. Industry revenue is estimated to have decreased by an annualised 1.3% over the past five years. Weak consumer confidence and consumer spending will negatively affect consumer book sales. According to IBISWorld industry analyst Nigel Fitzpatrick, "growth in e-book sales will erode sales of physical books sales". While an e-book usually sells for less than a comparable physical book, e-book profit margins are higher. School book sales have been and will be influenced by a decline in the number of school students due to demographic factors. Book sales to the university market have strengthened in response to an increase in total university enrolments (and in full-time enrolments). Government funding pressures will adversely affect education book sales. Imports will gain market share, although growth in book exports will partly compensate for this.
Read more: http://www.digitaljournal.com/pr/775374#ixzz1zBQuf6qe
Murdoch agrees to historic split of News Corp
RUPERT MURDOCH'S News Corp has confirmed plans to split into two separate companies, one holding its newspaper business and another its entertainment operations.
Under the proposal, the global media conglomerate will be divided into two publicly traded companies. One entity will operate as a newspaper and publishing group. The other will be an entertainment company that includes the 20th Century Fox movie studio, the Fox TV network and the Fox News channel.
The publishing side is expected to be much smaller, with some analysts valuing it at about $US5 billion ($A4.98 billion) compared with the current market value for News Corp as a whole of about $US54 billion.
"There is much work to be done, but our board and I believe that this new corporate structure we are pursuing would accelerate News Corporation's businesses to grow to new heights, and enable each company and its divisions to recognise their full potential – and unlock even greater long-term shareholder value," Murdoch said in a statement on Thursday.
Industry analysts say the faster-growing pay-TV segment would be valued more highly by new investors not willing to buy shares in a company burdened by a newspaper industry in decline.
Under the current proposal, News Corp shareholders will receive one share of common stock in the new company for
each share of News Corp that they currently hold. Each company would maintain two classes of stock.
Murdoch's Australian interests, including newspapers such as The Australian, the Herald Sun and the Daily Telegraph, are to be included in the publishing entity
Read more: http://www.merredinmercury.com.au/news/national/national/general/murdoch-agrees-to-historic-split-of-news-corp/2607381.aspx
Warning over Google's 'monopoly' as search giant tightens grip on publishing
Google CEO Larry Page; The European Union's antitrust chief gave Google a 'last chance' of a few weeks to avoid formal charges for manipulating search results to promote Google services
Google risks becoming a publishing monopoly within a few years,Italy's antitrust chief said on Tuesday.
The company's grip on the search market means that it has a control over people's access to information.
Google has also made moves into the ebook and online publishing markets, and now sells music and video via its Play Store.
The company unveiled a new version of its Google TV software which brings Google to televisions as well as smartphones and computers.
'In the course of a few years, Google could become a monopoly in this market,' Giovanni Pitruzzella toldItaly's lower house of parliament, referring to the publishing sector.
Web companies such as Google and social networks should be subject to the same laws as offline companies, said Pitruzzella.
The country's antitrust regulation should extend to internet media including social networks, which are competing with traditional publishing companies for advertising revenues, Pitruzzella added.
Read more: http://www.dailymail.co.uk/sciencetech/article-2164944/Warning-Googles-monopoly-search-giant-tightens-grip-publishing.html#ixzz1zBSSHonz
Amazon to ignite a tablet war with ten-inch Kindle Fire?
Amazon is working on two new Kindle Fire tablets, says BGR. They are a seven-inch model (same size as the original) and a ten-inch version called the 'Hollywood', powered by a quad-core chip.
The latter would take the fight for supremacy directly to the 9.7-inch iPad, while a souped up seven-inch design would look to take swing at Google's newly announced Nexus 7.
Both of these are expected to feature an 'improved build' and a metal casing, offering a chrome-look to replace the plastic backing that can be found on the existing Fire.
Meanwhile, the next-generation designs are set to be thinner than the first, including a micro USB slot, while theHollywoodis expected to feature a front-facing camera.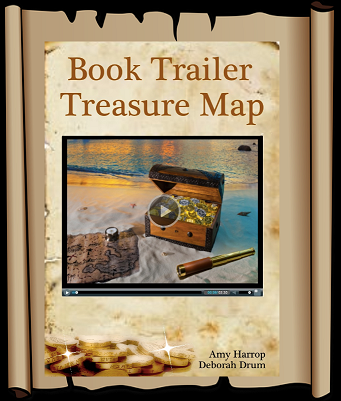 And it seems feasible that the launch (if true) could be international this time, rather than a North America only release, following Amazon's recent announcement to bring its AppStore to Europe.
http://www.mobile-ent.biz/news/read/amazon-to-ignite-a-tablet-war-with-ten-inch-kindle-fire/018461
Library Book-Vending Machines Losing Ground to eBooks
The Contra Costa County Library's book-dispensing machine at the del Norte BART station inEl Cerritowas a hit when introduced three years ago, but usage of the Library-a-Go-Go system has fallen sharply with the rise of eBooks.
The automated book-dispensing machine atEl   Cerrito's del Norte BART station doesn't receive the attention it did just a couple of years ago.
The same is true for the two other vending machines in ContraCostaCountythan loan library books from the county library system.
All three have seen a notable decrease that has coincided with a marked rise in usage of electronic books, said Cathy Sanford, deputy librarian for the Contra Costa County Library.
The county's Library-a-Go-Go machines, which allow library cardholders to borrow and return books just as if they went to a library, are located at the del Norte station, the Pittsburgh/Bay Point BART station, andDiscoveryBay'sSandyCoveShopping Center.
When the machines were first installed in 2008 and 2009, statewide and national organizations lauded the county for its innovation.
Read more: http://elcerrito.patch.com/articles/library-a-go-go-program-losing-steam-to-e-books
Self-Publishing Site Lulu.com Launches Author Advice Tool
In the continuing arms race between self-publishing platforms, Lulu.com has added a new feature designed to entice authors.
Lulu's Publishing Advisor is designed to give authors customized recommendations on how they can most effectively create, publish, market and sell their title. The recommendations are customized based on the author's answers to a five-question questionnaire.
Lulu.com is just one of a number of self-publishing tools recently to go to market with improved services and pricing to attract more authors.
Author Solutions is currently offering authors 100% royalties in perpetuity on books published through the site by July 4. The company is also offering authors a something called BookStubs where authors can distribute physical cards with a code for readers to download their e-book to enable in-person e-book sales or giveaways.
http://www.digitalbookworld.com/2012/self-publishing-site-lulu-com-launches-author-advice-tool/
BookBaby Ebook Publishing Services Available for All Government Agencies
BookBaby has worked out a deal with the Government Services Administration which will allow allUSgovernment agencies to utilize BookBaby's ebook publishing products and services for its catalog of brochures, reports, and information. The company says government writings can soon be distributed as ebooks, making them accessible to employees and citizens using e-readers.
As a result of this deal, BookBaby is now an approved government vendor, which allows federal employees to legally use BookBaby's web-based communication and social media tools.
Filed under: ePublishing - The week in Brief · Tags: publishing industry news