ePublish a Book » The ePublishing market » The Future of eBook on Campus
The Future of E-books On Campus
College students have been dreaming about the idea for years – not having to lug around 8 pounds or more of textbooks across campus the entire day. As lockers are a no-go on college campuses, students have to use their dorms or cars for book storage in between lectures. Unfortunately, those who have back-to-back classes are just out of luck and will likely find themselves walking around with a heavy load. But there is a solution to this problem that will hopefully in the near future become a possibility for students everywhere, the e-textbook. If all textbooks were offered in digital form, all students would need is an e-reader to download academic material onto, eliminating heavy textbooks from their backpacks forever.
For years, student have been able to access e-textbooks for some classes through websites like Chegg that allow users to stream books on their computers, which can be convenient if you have both a laptop and Internet connection. However, it's not convenient to have to have computer every time you want to get some reading in, and not every student has one that is travel or backpack friendly. The idea of being able to have all of your textbooks on a single electronic device is a very good one, but it has yet to be determined if it is a realistic one.
According to the 2010 Campus Computing Survey, 86.5% of senior campus IT officers either agreed or strongly agreed that in five years the content in e-books will be an important source for instructional resources. Of these IT officers, 78.6% agreed or strongly agreed that in five years e-book readers will be important platforms for instructional content.
Currently, there are several popular eBook readers on the market like the Kindle, Nook, and Sony Reader as well as various tablets that can double as readers like the iPad, Sony Tablet S, Samsung Galaxy tab, or the BlackBerry Playbook. While tablets can range from $299 to $599, the price range for e-readers may be a little more student friendly at $79 to $249.
So, should high school freshmen go ahead and plan on putting a Kindle or iPad on their graduation gift list? Only time will tell. In the study, a IT officer noted that e-books could still use some improvement when it comes to technologies, platform options, and market opportunities, and also pointed out that e-books are not a competitive alternative for used textbooks as far as students are concerned. In other words, it is still cheaper for students to buy used textbooks than it would be to buy an e-book reader on top of the cost of electronic textbooks.
In 2009, a campus-wide e-textbook initiative was conducted atNorthwesternMissouriStateUniversity to study the practicability of replacing traditional textbooks with e-textbooks. The first phase of this study investigated the usability of the e-reader to distribute textbooks to students. It was found that while students enjoyed using handheld electronic devices and not having to carry heavy textbooks around in their backpacks, they desired books that had keyword search and annotation features and were not enthusiastic about those that did not. It was also found that the majority of e-textbooks were only available through Web access on a computer, and the e-textbooks that were PDF-formatted had restrictive and slow navigation options. Phase two of the study focused on the use of e-textbooks that were designed for use on laptops. Student reaction was positive, and it was found that these e-textbooks were simple to use and efficient, were more likely to have enhanced features, and easy to download and access.
Overall, the study discovered that e-textbooks end up costing students about 50% less than traditional ones, providing the integration of several learning resources into one type of delivery system, as well as have the ability to accelerate learning with interactive resources. Even though the concept of being able to access all of your textbooks on one e-reader has yet to be perfected, five years may be all the time that is needed for technology to make the e-reader and e-textbook more realistic.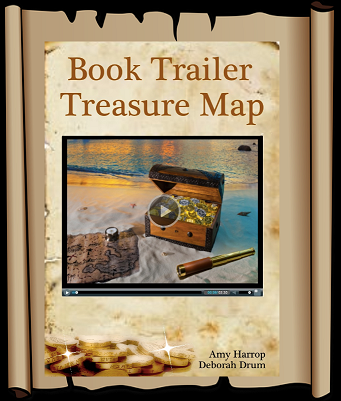 Filed under: The ePublishing market