ePublish a Book » ePublishing - The week in Brief » Epublishing Week in Brief – June 11th to 15th, 2012
Epublishing Week in Brief -  June 11th to 15th, 2012
Amazon & Bowker Apply for .book Internet Domain Name Extension
Nine different companies have applied for the undoubtedly useful .book Internet domain name extension, including major publishing companies Amazon and R.R. Bowker. Follow this link to see the complete list of new extension applications.
The Internet Corporation for Assigned Named and Numbers (ICANN) has opened its "New generic Top-Level Domain Program," encouraging groups to apply for Internet domain name extensions beyond the most common extensions: ".com," ".net" or ".org." Soon Internet addresses can include a vast number of new extensions, like .book.
CNET has more: "Domains such as .home, .free, and .movie were among the names with multiple applicants. ICANN officials said they encourage different parties to work together and partner on domain names, saying it would give priority to community-based TLD applications … While brands will simply get their names because they have the trademarks, there will be cases that are less clear cut. The next couple of months is an open comment period in which anyone can file a complaint. Companies, and even governments, can object."
http://www.mediabistro.com/galleycat/amazon-bowker-apply-for-book-internet-domain-name-extension_b52972
 Ebooks, digital publishing in focus at New York book expo
NEW YORK — The mood at this week's giant Book Expo America was upbeat as publishers' excitement over the growth of electronic books — or ebooks — and the future of digital publishing offset concern over sluggish sales of traditional books.
Book publishing is undergoing a sea change that parallels the transformation of music publishing over the past decade, and book sellers are starting to feel their way forward.
Borders Group, once the second largest US book retailer, which helped pioneer brick-and-mortar book superstores, liquidated its 40-year-old business in September of last year after failing to overcome competition from larger rival Barnes & Noble, Inc. and online book seller Amazon.com, Inc.
Reflecting that change at the annual three-day gathering of writers, booksellers and publishing house executives, ebook publishers and technology companies were given more prominent space in the heart of the showroom.
Star authors, including Zadie Smith, Jo Nesbo and Michael Chabon, also took the spotlight, and there were plenty of jokes about erotic fiction hit, Fifty Shades of Grey.
But the future of the industry was the focus, and the general feeling was that writers and publishers are coming to a better understanding of electronic publishing and marketing.
"This year it felt like there was high energy," said Todd Humphrey of Canadian digital book company Kobo, one of the ebook companies that was moved from the Expo's corner, where most of them were previously placed, to the middle of the floor next to major publishers like Random House.
Random House, the world's largest general interest book publisher, is owned by Bertelsmann AG of Germany.
"Last year, the publishing industry as a whole felt like it was a bit on its heels. This year there were a lot more smiles," he added. "People are realizing, things are moving to digital, people need to adjust."
Things are not all sweetness and light on the ebook publishing front, though.
http://www.bworldonline.com/weekender/content.php?id=53462
Academic publishing: The essential checklist for ebook authors
Ebooks can make an important contribution to knowledge but quality remains an issue for the academic community. Sophie Tergeist lists five ways to ensure your ebook is up to scratch
Ebooks are not only simply books on a screen. They have their own distinct learning function and a place along side the traditional medium. Photograph: Bloomberg/Bloomberg via Getty Images
As one of the commissioning editors at an online publishing house specialised in e-textbooks, I have been at the coalface of this new form of dialogue between students and academics and it has been fascinating to see how technology is transforming learning. A large part of the work that students now do is on computers. Universities have established e-learning platforms, online lecture notes and libraries available in virtual learning environments. It seems like the only tangible learning tools left are textbooks, and while these are still an inherent part of the learning process, in the internet age, academic tomes are reliable but not easy to update.
This is where the ebook differs and makes it an attractive form of publishing. But some of the academic authors I work with, from engineering to business, are often torn at first between digital updatability and the perceived quality of a printed textbook. In a survey of our authors, Derek P Atherton, emeritus professor in engineering and design at the University of Sussex shared his fear that ebooks "may not have the prestige of a hard copy publication".
If ebooks are to sit along side traditional textbooks as vital learning resources, it is important to ensure they are of high quality – and to do so without compromising on digital progress. Below I've compiled some tips and best practice – for publishers and authors alike – that I have observed in my role.
http://www.guardian.co.uk/higher-education-network/blog/2012/jun/14/features-of-a-quality-ebook?newsfeed=true
Indie Authors Crossing Publishing Models
A little more than a year ago, it was standard practice for an indie author to keep his self-published sales figures to himself if he was trying to break into traditional publishing. Agents and publishing houses simply didn't want to hear about self-published works. Now, with the wider acceptance of self-publishing and digital publishing and the larger numbers of writers who are successfully forgoing the traditional publishing model all together, some authors are actually finding that their indie success is leading to invitations from traditional publishers.
Author Gabe Berman, who maintains blogs at both GabeBerman.com and OMGabe.com, first published his bestselling inspirational title, Live Like a Fruit Fly, through CreateSpace and Kindle Direct Publishing. The book's Amazon sales page was seen by a former acquisitions editor for HCI, which led to the title being picked up by a traditional publisher and endorsed by Alan Combs and Deepak Chopra.
 http://goodereader.com/blog/electronic-readers/indie-authors-crossing-publishing-models/
Independent bookstores embrace digital publishing with 'espresso' book machine
WASHINGTON— Clare Dickens only wanted to share her story to help others. But in the process, she became a successful independent author — with the help of a local bookstore and its instant publishing machine.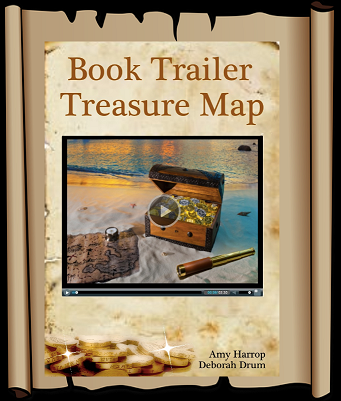 Dickens wrote "A Dangerous Gift" with her son Titus, a memoir of their life dealing with his bipolar disorder. She completed the novel after he took his own life at the age of 25 in 2006.
Though Dickens found a publisher inIcelandto release the book in 2007, she still wanted a broader reach. The Espresso Book Machine at Politics and Prose in theDistrict   of Columbiaallowed her to bring the memoir to local bookshelves and beyond earlier this year.
Her book has since become the best-selling, self-published title at the local bookstore and its website.
"I didn't expect to sell any at all," Dickens said. "I didn't want to be a best-seller. It's really about getting my son's story out there and helping other people."
Self-publishing has been made easier since the Espresso Book Machine by On Demand Books debuted in 2006. The machine also can make copies of out-of-print editions.
The first machine was installed briefly at the World Bank's bookstore. Through a partnership with Xerox, the company now has machines in about 70 bookstores and libraries across the world includingLondon;Tokyo;Amsterdam;Abu Dhabi,United Arab Emirates;Melbourne,Australia; andAlexandria,Egypt.
http://www.washingtonpost.com/business/industries/independent-bookstores-embrace-digital-publishing-with-espresso-book-machine/2012/06/11/gJQA0AV1TV_story.html
Amazon Publishing makes some e-books available to other retailers
Amazon is selling at least two Amazon Publishing e-books in other digital bookstores, Publishers Lunch discovered (paywall) last night. Until now, it has sold its e-books exclusively through the Kindle Store.
The books are Oliver Pötzsch's bestselling "The Hangman's Daughter" and the sequel to that book, "The Dark Monk," released on Tuesday.
"The Hangman's Daughter," with a digital list price of $9.99, is $3.99 in the Kindle Store (or free in the Kindle Owners' Lending Library). It's $8.99 in Barnes & Noble's Nook store, $9.99 in the iBookstore and $7.69 at Kobo.
"The Dark Monk," with a digital list price of $9.99, is $7.69 in the Kindle Store (or free in the Kindle Owners' Lending Library). It's $8.99 for Nook, $9.99 in the iBookstore and $7.69 at Kobo.
I can't find either book in Google's digital bookstore, Books for Google Play, or in the Sony (SNE) Bookstore.
Houghton Mifflin Harcourt, which is publishing the print versions of all the titles from Amazon Publishing's New York imprint, is also listed as the publisher of the non-Kindle e-book editions. Amazon previously announced that it would sell James Atlas's upcoming "Amazon Lives" series of mini biographies through all digital retailers, but didn't say at the time whether it would expand that policy to other titles too.
http://paidcontent.org/2012/06/14/amazon-publishing-makes-some-e-books-available-to-other-retailers/
More publishers mount erotica bandwagon
Erotica is continuing to steam-up acquisition meetings, with 19th July a potential sweet spot as both Simon & Schuster and Orion ready new releases.
Simon & Schuster is publishing Rebecca Chance's Naughty Bits, a collection of the romance author's scenes from earlier novels which were "too hot to print", with scene-setting introductions, an exclusive short story, and the first chapter of her next title, as a 99p e-book.
Fiction editorial director Maxine Hitchcock said: "With this rise in interest in erotica, we thought this was a fantastic opportunity. Sometimes in the context of a traditional book, less is more, but we never wanted to bin any of the scenes." She said the idea of publishing deleted scenes could have potential outside the genre, perhaps in publishing richer description of SFF worlds.
http://www.thebookseller.com/news/more-publishers-mount-erotica-bandwagon.html
Filed under: ePublishing - The week in Brief · Tags: publishing industry news