ePublish a Book » Book reviews, Historical and Literary fiction, Romance » Book Review – Love in the Afternoon by Lisa Kleypas
 Love in the Afternoon by Lisa Kleypas
Review by SugarBeats Books
Source: I purchased this book to read and review
As a lover of animals and nature, Beatrix Hathaway has always been more comfortable outdoors than in the ballroom. Even though she participated in the London season in the past, the classic beauty and free-spirited Beatrix has never been swept away or seriously courted…and she has resigned herself to the fate of never finding love. Has the time come for the most unconventional of the Hathaway sisters to settle for an ordinary man—just to avoid spinsterhood?
Captain Christopher Phelan is a handsome, daring soldier who plans to marry Beatrix's friend, the vivacious flirt Prudence Mercer, when he returns from fighting abroad. But, as he explains in his letters to Pru, life on the battlefield has darkened his soul—and it's becoming clear that Christopher won't come back as the same man. When Beatrix learns of Pru's disappointment, she decides to help by concocting Pru's letters to Christopher for her. Soon the correspondence between Beatrix and Christopher develops into something fulfilling and deep…and when Christopher comes home, he's determined to claim the woman he loves. What began as Beatrix's innocent deception has resulted in the agony of unfulfilled love—and a passion that can't be denied…
Love in the Afternoon is the 5th and final book in Lisa Kleypas's latest series about the Hathaway Family.  This novel is about Beatrix's story.  Beatrix is the youngest member of the Hathaway family, and the most beloved and protected of the group.  She is quite eccentric and more comfortable with animals than humans.  The hero of the story is Captain Christopher Phelan who is off fighting the Crimean war for the first part of this story.  He is one of the boys from the neighborhood who Beatrix has always known growing up.  He is from a wealthy family and is not only very good looking, but also very arrogant.
Prudence Mercer, a friend of Beatrix, has been writing to Christopher while he is at war.  Prudence is probably as self-centered as Christopher and is writing him letters to keep his attention on her as she intends to marry him when he returns from war.  When Christopher's letters become too full of feelings, she loses interest  in keeping up with them.  Beatrix, who feels sorry for Christopher, offers to continue to write letters on behalf of Prudence.  In writing letters to Christopher, Beatrix shares quite a bit of personal information about herself before she feels too guilty about impersonating Prudence to continue.  Her last letter that is inadvertently mailed, begs Christopher to find her.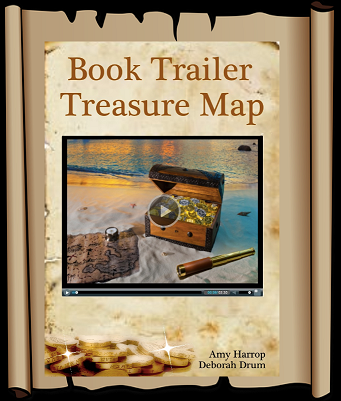 The Christopher that returns from the war is a different person than the one who left.  He is not only psychologically damaged by his experiences in the Crimean War, but he brings with him the dog he inherited that needs alot of TLC.  He is driven to find Prudence and marry her.  In his mind, her letters are what helped him survive.  When he finds Prudence, he finds a woman who is nothing like her letters!  He then begins his search for the woman who came to mean so much to him through those letters.
This 5th and final book brings this great series to a wonderful conclusion!  I have been waiting to hear Beatrix's story since the beginning of the series.  I knew she would need a special man to complement her eccentricities.  She finds that man in the damaged Christopher.  He comes back from war so damaged that he can't fit into the life that he once had.  Seeing him start to heal with the help of his true friends, was almost as fascinating as watching him fall in love with Beatrix.  He certainly didn't want to have anything to do with Beatrix at the beginning, but she soothed him – a skill that she was proficient at.
The two of them complement each other so well that I just melted inside!!
Although each book of this series could stand alone if necessary, the set of 5 flow from one to another in a very smooth and satisfying way.  I am going to miss spending time with the Hathaway family.  They are a cohesive group of very different people who complement each other.  Spending time learning about their lives has been thoroughly enjoyable!  Although I haven't always enjoyed Lisa Kleypas's books, I certainly have enjoyed this series!
Filed under: Book reviews, Historical and Literary fiction, Romance · Tags: book review