ePublish a Book » Book reviews, Sci-Fi, Fantasy and Horror » Book Review – Bloodlines By Skyla Dawn Cameron
October 28th, 2011 | 1 Comment
Bloodlines
By Skyla Dawn Cameron
Review by David Lascelles
Vampires are big at the moment. We have Stephanie Meyer to thank for that – Twilight has sold millions and done for Vampires what Harry Potter did for wizards. Vampires are also starting to decline in popularity, again due to the influence of Twilight. While thousands of teenage girls are going gooey over Edward, many more are reading clones of Twilight passing themselves off as 'Urban fantasy' or 'Paranormal Romance' and cringing at the endless parade of love matches between humans and vampires, humans and werewolves, humans and whatever the hell creature we can drag screaming from the abyss of horror and add a veneer of sexy to.
Bloodlines is a welcome break from this mentality. It's not just the fact that the vampire in this novel is a woman rather than a brooding man. It's not even that said vampire woman is a hot, sassy chick with a good line in witty dialogue. There's more to it than that. Zara Lain, our heroine, is not at all interested in romance or love or any of that nonsense. Nor does she follow the typical pattern of the brooding vampire love interest  – that trope so well played by David Boreanz as Angel. Instead she is direct, to the point and gets what she wants any way she can because that is just the sort of girl she is.
Yes, ok, there is romance in this. I admit it. The heroine does get herself a love interest. However, the story is not about the love interest but is rather about the action packed plot which causes the love interest to occur. Zara is a 300 year old Vampire who has turned assassin to make her daily bread. She sees men as a means to an end – a night of pleasure and a snack to ease the endless vampiric hunger. When she is hired by an old friend to kill the head of a cabal of Witches she sees it as just another job, albeit a job with a ten million dollar paycheck.
Complications arise when she finds out that there is more to this job than meets the eye and it becomes a matter of survival as the hunter becomes the hunted and assassin becomes bodyguard to the very man she was sent to kill. From the first chapter onwards, this book is a roller coaster of action and adventure. The reader is pulled through a tight and well paced plot with a skilful creativity. Cameron is an excellent writer who has a talent for letting the reader really see inside the head of her heroine as well as ably demonstrating a cast of interesting and varied ensemble characters. I would definitely recommend that you get hold of this book and read it. You will not regret it.
Filed under: Book reviews, Sci-Fi, Fantasy and Horror · Tags: author interview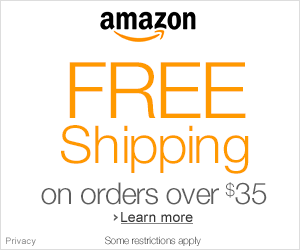 Sign in for our Newsletter
Blog Log
Chronology