ePublish a Book » Formatting an ebook » Take control of your ebook! Why you, and no one else, should format your ebook
August 9th, 2011 | 11 Comments
Take control of your ebook! Why you, and no one else, should format your ebook
By James Wallace Birch
You've written your book! Now you want to publish it in ebook format. There are a few options out there. Many people opt for places like Smashwords, where the formatting is tedious but manageable since it is all done in a word processing program like Microsoft Word. Other authors throw their hands up and pay someone else $100 or more to format their book.
But I believe that every self-published author should take control of the look and feel of their book by doing their own ebook formatting.
In this post, I will explain to you why you should format yourself, explain the basics of ebook formatting, and, in the process, hopefully zap that formatting fear right out of you!
Why format myself?
There are 4 great reasons to format your ebook yourself
1) Paying other people to format your book is a waste of money (there's plenty else to spend your cash on – say editing, book graphics, website, etc). Services online range in prices, but $100 is on the low end. For example, Ebookarchitects.com charges $100 for 17,500 words or less, and more for longer books. Of course, this money comes directly out of your profit, meaning you need to sell over $100 worth of books just to break even!
2) Services like Smashwords, which distribute your ebook to book sellers such as Amazon take a cut of your income. Why give them a cut of your profits? You can put your book on book selling sights like Amazon directly.
3) Services like Smashwords also grant you little control over your ebook's look and feel. It is your book. It should look how you want it to.
4) And finally, it really is not that hard to format yourself. If you plan on publishing multiple ebooks, do you really want to abdicate control over your work and lose out on profits on all your subsequent works?
Ebook formatting basics
Ebooks are published in different formats much like document files where there are Word files, Word Perfect files, Open Office files, etc. Different file types work with different programs.
EPUB (.epub) is the standard open format for ebooks. EPUB can be read on many devices such as Nook, iPad, and iPhone. EPUB can be easily converted to other ebook formats such as MOBI, which works with Kindle. In fact, there are rumors that future Kindle devices may read the EPUB format. You can learn more about EPUB on Wikipedia.
There are really three steps to ebook formatting which are all quite easy. You don't need to be a programmer to do them. You just need to be able to follow simple instructions:
1) Converting your word file to HTML – EPUB uses HTML code. So you need to convert your Word file to HTML. This is done easily with websites that allow you to paste your book text into a textbox, click convert, and wham, you have your HTML. No coding ability needed!
2) Styling your ebook – This is where you exercise your control as a self-formatting ebooker. You can be simple and not use any styling. Or, you can get as complex as you like, placing page breaks where you want them, changing font sizes, indenting, centering, and a host of other things. Styling is done using simple programming code called Cascading Style Sheets, or CSS. There are many communities online that offer EPUB CSS code including on my blog.
3) Building your ebook – Your EPUB file will contain your cover art, a table of contents, and your author information. How do you create the EPUB file? Simple and easy. Oh, and did I mention free? There are a handful of free programs, but Calibre is the best and it is free for both PC and Mac. Calibre will take your HTML file and convert it into an EPUB ebook. It will also create a MOBI file which can be opened on a Kindle.
Formatting an ebook isn't that hard! It is a little tedious and takes some learning. But you're a do-it-yourselfer – that's why you're self-publishing!
Conclusion
In the ebook publishing world, formatting is an essential skill that you will use every time you publish a new work, or want to give away that short story you wrote to your loyal fans. Learning to format yourself will empower you to create an ebook that looks and feels the way you want it to. And it will cost you nothing!
Want to format your own ebook?
There are many sites that offer formatting guidelines that you can Google. If you decide ebook formatting is something you want to try, feel free to stop on by my blog DTTLA. As a formatting expert, I'm currently publishing an "e course" on ebook formatting as a way to encourage other self-published authors to take control over the format of their ebook. This series of blog posts provide simple, detailed instructions on every step of the path to formatting an ebook.
This guest post was written by James Wallace Birch. James is the author of the self-publishing & social media blog DTTLA and Discontents, a book about the mysterious disappearance of his childhood friend.
Filed under: Formatting an ebook · Tags: eBook, eBook formatting, formatting your ebook, self-published author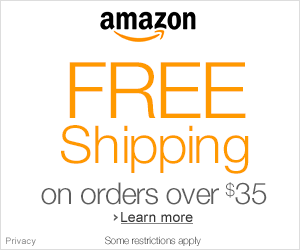 Sign in for our Newsletter
Blog Log
Chronology