ePublish a Book » The Legal Corner » Know Thy Copyrights!
July 27th, 2011 | 8 Comments
As writers, we would rather spend our days thinking up new worlds and new stories than delving into the nuts and bolts of legal texts written in dreaded legalese just to confuse readers who are not members of any law society.
Yet, when it comes to copyright, the savvy writer knows that there lies his bread and butter and he'd better know intimately the ins and outs of the subject before signing off any rights to, say, a publisher for example.
Copyright is a generic term that covers many facets. Here, we will only consider those relating to literary works. Please note that the term literary here is not indicative of the quality of the printed word 🙂
Copyright includes all of the following rights, each of which will be addressed separately in the coming weeks.
1. Moral rights
2. Economic rights:
a. Print rights
b. Electronic rights
c. Translation rights
d. Screen, stage and broadcasting rights
e. Merchandising rights
Using of copyrighted material without the copyright holder prior consent is permitted only under what is called "Fair Use". This will also be extrapolated in the coming weeks.
In most of the world, the default length of copyright is the life of the author plus either 50 or 70 years, depending on the location. In the United States, the term for most existing works is for a term ending 70 years after the death of the author. If the work was a work for hire (e.g., those created by a corporation) then copyright persists for 120 years after creation or 95 years after publication, whichever is shorter. At the end of the stated period, the work falls in the public domain, which means that no one holds the rights to the work anymore and no royalties have to be paid to anyone to use the work.
International treaties establish minimum terms for copyrights, yet some countries enforce longer terms than those treaties. This means that some works might be in the public domain in parts of the world but not in others. As a living writer, thus is not a concern, since copyrights are always for a period exceeding the writer's life. So, better let those who inherit the rights worry about that and concentrate on writing. Otherwise, there won't be any rights to bequeath 🙂
For more info on copyrights issues : Literary Law Guide For Authors
Come back next Wednesday for more detailed info about Moral Rights. Like us on Facebook or follow us on Twitter not to miss anything of interest to you.
Filed under: The Legal Corner · Tags: author, copyright, public domain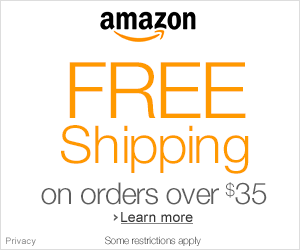 Sign in for our Newsletter
Blog Log
Chronology